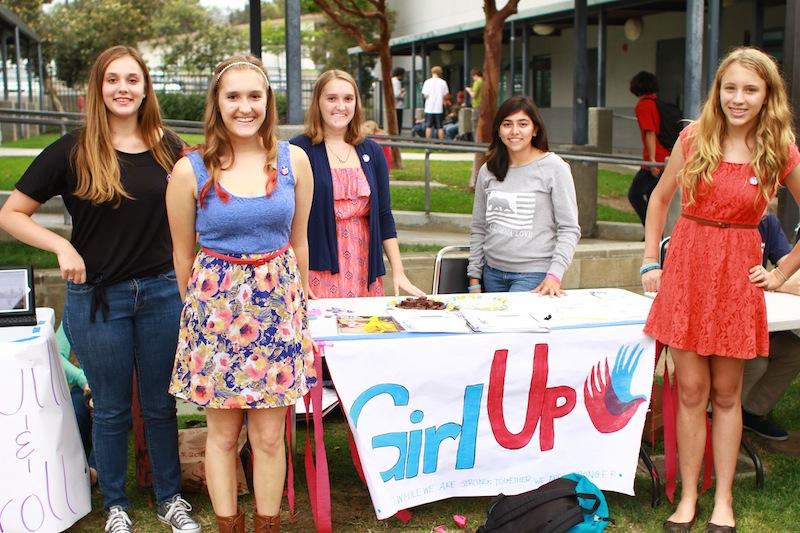 After going to a Girl Up convention in Beverly Hills, sophomore Fidelity Ballmer fell in love with the idea of helping underprivileged girls in developing countries get proper education and medical treatment.
Girl Up is a worldwide organization dedicated to helping girls in third-world countries reach their full potential. With thousands of members involved, they are committed to making a difference.
Ballmer will be starting a Girl Up club at Foothill.
"We often take our education and safety for granted while there are people all across the world who have to fight for it. I decided to join that fight, and I think everyone else should too," she said.
Sophomore Kailey Schuyler, the Vice President, feels that it's important for students to be informed about the issues that girls in developing countries face.
"Girl Up is a great cause and it just feels good to be involved in something that can help people way out of our reach," she said.
During club meetings, they plan on doing interactive activities and discussing potential solutions to problems that underprivileged girls face. They will be putting on fundraisers and the money raised will be sent to the United Nation Fund, where they will use the money to send to girls in need.
U.S. History and Health/Geography teacher Claire Adams will be hosting the club in room I-106.
"As a teacher, I believe that education is a really key way to improve everyone's life -males and females," she said. "If you are born into adverse circumstances, education is a way for you to improve your chances of getting out of adverse education and giving you a greater range of opportunities in life."
Ballmer encourages students of all grade levels to sign up. The club will be meeting every Monday during lunch.
"I have a strong group of people who are interested and very passionate about the subject, and I definitely hope that more join. I don't have an exact number goal- the passion and dedication of each person is much more important."