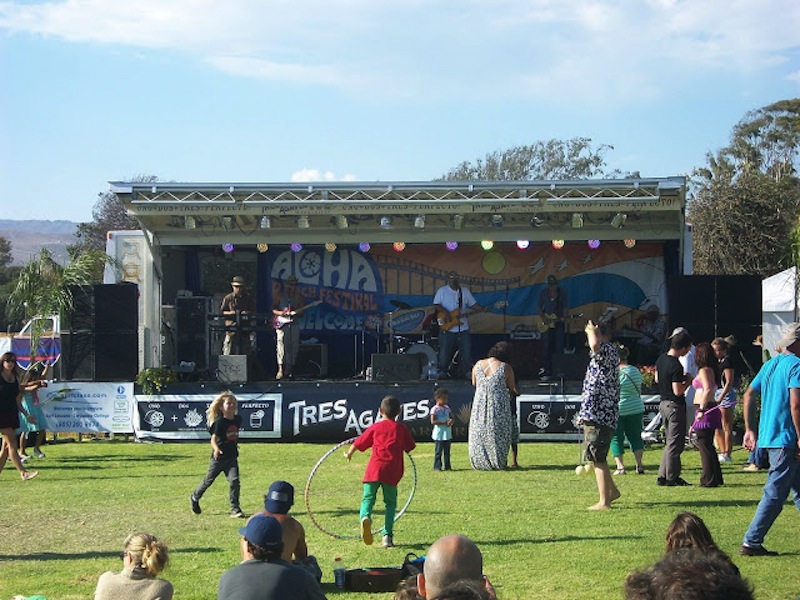 On Saturday and Sunday, hundreds of people gathered at Surfers' Point for the annual Aloha Beach Festival.
Families, teenagers, and surfers came together to enjoy the live music, hula dancing, food trucks, craft tents, and surf contests.
The Aloha Beach Festival, first starting in 2005, was originally founded to help benefit local and global non-profits.
Portions of this year's festival proceeds will go to the Teddy Bear Cancer Foundation.
Craft booths and shop tents lined the walkway, and members of the crowd moved through the sidewalks while maneuvering strollers, dogs, kids, and surfboards.
Many families have been coming to the festival for years. This year a Ventura local, Kelly Herrera, came for the first time.
Herrera found the festival "interesting" with a lot of "crafty things" to do.
Live bands on the main stage, hula shows and dog Frisbee gave attendees the luxury of listening to the music, sitting on the grass and enjoying the festival with the beach just yards away.
Throughout the years, the Aloha Beach Festival has grown.
"This year is a whole lot bigger," said Carol Ewald who has been to about three festivals, she recalls the first few just being in the courtyard in front of the Crown Plaza.
David Wyckoff and his wife Angela believe that the festival brings in tourists and brings the community together.
"I know most of the people here; I've lived here my whole life." said George Beeslay who has been attending the festival with his friend Laurel Ollila, since it first started in 2005.
Community member Christa Winters believes that the festival is good because it brings in money for Ventura.
"It's good for the city," Winters said.