Prom couple: Anna Cogswell and Greg Oyan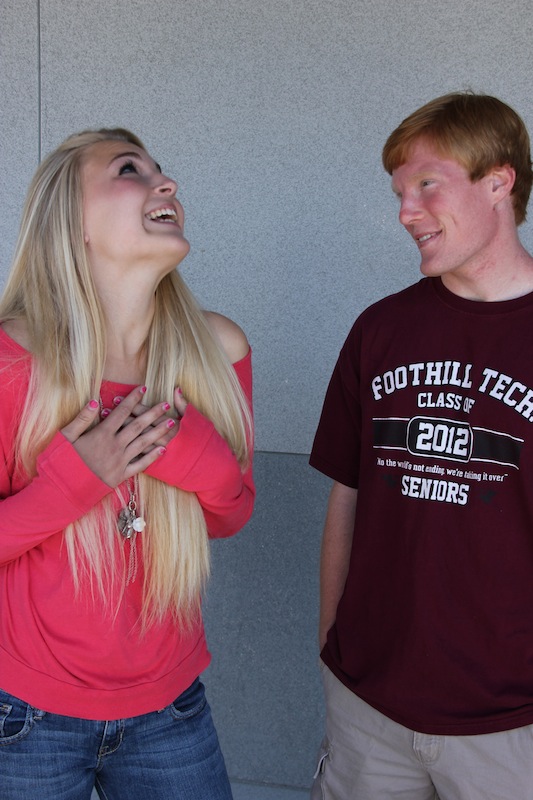 Sophomore Anna Cogswell and senior Greg Oyan never expected to go to prom together. But, as the dance got closer, Oyan decided to take a risk and ask his close friend.
"[I thought], I'm friends with Anna, she's single, and she's Anna Cogswell: sophomore and junior class president," said Oyan.
The two became friends after they were both involved in Mr. Foothill, the school's annual male beauty pageant. Cogswell ran the event and worked behind the scenes, while Oyan participated as a contestant.
"I introduced myself, and some of my friends were friends with her already. It kind of just worked out,'' Oyan said.
In what Oyan and Cogswell call a "YOLO moment," he approached her at school, handed her two letters and told her not to open them until she got home. In the letters, he had written her a rap that lead up to the proposal, "You're pretty bomb, let's go to prom."
"I saw him the next morning, I got there really early. I don't usually get there early, [and] Greg's just sitting there like a little baby. So I walked up to him and said I'll go," Cogswell said.
Cogswell has gotten more excited as prom approaches, and is looking forward to a fun, magical dance.