Vassar College: Colin Crilly ('11)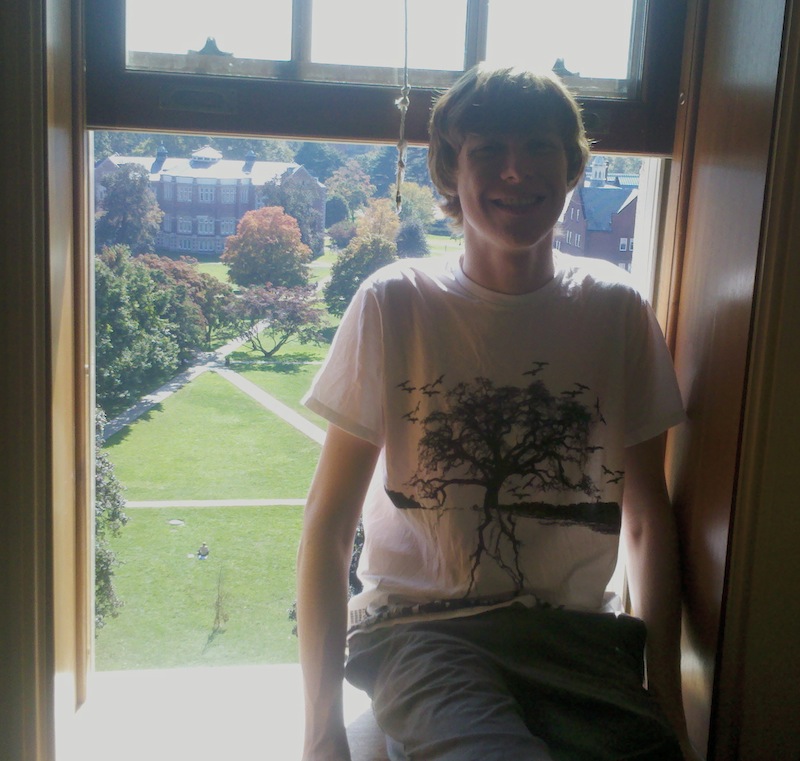 Anaika Miller
November 9, 2011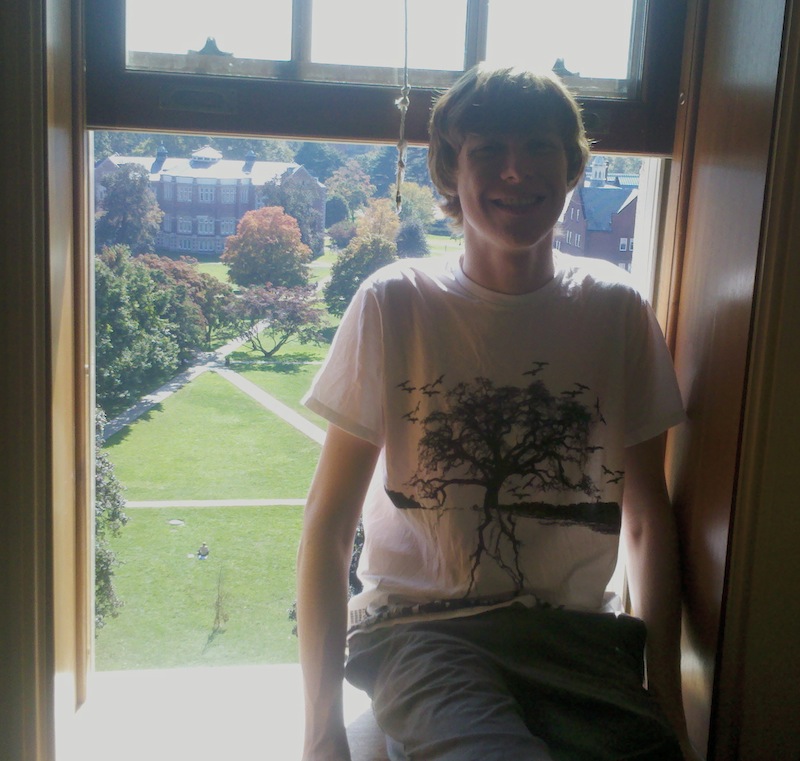 It feels strange to sit in my room and think about the fact that I haven't been home for almost two months. The east coast definitely took a little adjusting to, but I think I'm getting the hang of it. I've learned that anything above 70 degrees is hot, that Wawa is a store similar to 7-Eleven (except better in every way), and that the trees become really, REALLY pretty in Autumn. I don't think I'll ever get sick of the view from my 9th floor window into the residential quad. New York more than makes up for the über-industrial New York City by stuffing every other square acre with trees, trees, and more trees (not a single palm tree though).
School so far has been incredibly busy with pockets of relaxation. My weekdays have been filled with classes, labs, my Biology Lab Assistant job, Pro-health and Debate Team meetings, and of course homework and studying. I've also been hanging out with my floor-mates and going to standup performances, lectures, film screenings, etc.
Almost everyone I've met so far has been nice, humble, and fun to talk to, and so far I haven't felt claustrophobic about the size of the campus at all. My favorite day so far has been Senior Serenade, where freshmen from each dorm get pelted with water and glitter by the seniors, then walk over to senior housing to sing a dorm song to them. Afterwards, my floor had a spontaneous dance party in the common room with people dancing on tables and blowing bubbles, followed by a night concert and fireworks over Sunset Lake.
I would say that students who want a personal, relaxed, but still academically rigorous environment should come to Vassar (sidenote: my largest class is Chemistry with 38 students, and my smallest is German with 14). Also, they should be willing to take classes that go beyond their general interests. Vassar has almost no core requirements, so even though I'm thinking of majoring in Biochemistry, I'm still trying to figure out whether I want to take Cognitive Science, Religions of East Asia, or Art of Film next year.
I was nervous about choosing a small liberal arts school over a larger university like Tufts, but I'm honestly grateful that I went with my gut instinct, because I've had an amazing seven weeks here so far.