Being locked in a confined space for an hour with an overwhelming amount of puzzles may seem unappealing to most, but to all of the mystery solvers and thrill seekers of the world, it is the perfect opportunity to escape reality and immerse yourself in an entirely different world. By remembering a few simple tips each time you play, escape rooms can become extremely fun and easy to solve.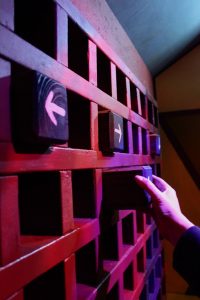 Escape rooms are games in which players are placed in a locked room, forcing them to look for clues and solve puzzles in order to escape. Most rooms end when the player escapes using a key or a passcode, but some groups will lose if they go over the time limit set by the game master.
Finding Clues:
Escape rooms are often known for being difficult because they require the skill that allows you to recognize tiny details that will lead to puzzles. Most people don't realize that the puzzles are always less complicated or intense than you think. When first surveying a room, it is important to look for numbers or symbols on walls and decorations. Players often glaze over important, easy-to-find details, instead focusing on decorations and locks.
The creators of escape rooms also love to hide hints in obscure places. Whether in the clothing of a skeleton, a page in a book or hidden away in a fireplace, make sure to be aware of small pieces hidden in plain sight or strange places.
Group Tactics:
Pick your team well! People you are just beginning to know can be frustrating to play with. It is not recommended to play on first dates or with new friendships. Knowing the minds of your teammates and keeping a light mood will have a positive influence on your time as well as puzzle-solving skills. Escape rooms are not the time to be self-conscious, so find a group where you can be outgoing and confident with.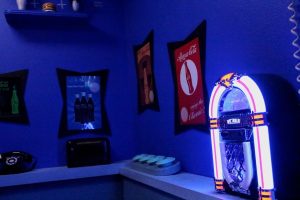 Escape rooms are also very testing of relationships. It is crucial the group communicates with each other by shouting out when they open a box or receive a clue. Groups often have very diverse problem-solving skill sets, so it is always helpful to have multiple minds thinking about the puzzle. Remember, this is just a game, whether you escape or not, be nice to your teammates and game master, arguing will only make the room more difficult.
A great way to quickly find clues is to split your group up, as most of the rooms work best with a divide-and-conquer tactic.
Be a contributor! If you aren't solving a clue, hand it off to someone else and help a friend solve their puzzle. Having an outgoing personality inside the room will always help you solve more puzzles.
Organization:
Staying organized is very helpful because, more often than not, only one key goes to one lock. By leaving an open lock and key on the box where you found it, the game will run smoother. After opening a box, announce it to your teammates so they can help you work on the puzzle as well, and perhaps it is a part of a puzzle they are already working on!
Although it may seem messy, creating a pile of unopened boxes, clues and keys can make it easier as a team to communicate and open more items. Sometimes team members have items that can be used to assist each other, yet don't realize it. Piling unopened clues can also be helpful for later in the game, and will ensure nothing goes missing.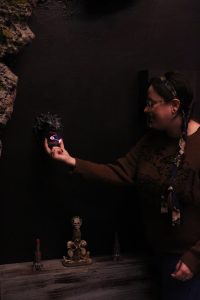 Remember to not overthink the puzzles, using serial codes stamped on furniture isn't going to help, nor is reaching in difficult places and touching electrical components.
Game Masters:
Game Masters are always willing to help. Many groups think making it through without clues is the goal, but it is always better to escape with clues than lose. Secretly, your Game Masters are always rooting for you behind the cameras and will be willing to help you win. However, depending on the escape room company, you may find that time is subtracted from your total when asking for clues or that you may only have a select amount of available clues.
Stories or videos are often played before the game as well. Make sure you pay close attention to what they are saying or watching. If you are lucky enough, there can be small passwords and clues related to what the game master says in the story. It is also respectful to listen along and understand the theme of the room, sometimes codes like "DEATH" or "MAGIC" may accompany rooms with dark/magical themes.
Make sure to go over the rules with your game master if you ever have any questions. Remember to laugh at their jokes or give them a smile because they will be with you for your entire game.
Escape rooms are meant to be fun. Never take the game too seriously, and enjoy time with your escape room team. Most games last 60 minutes, so make the best of it while you are in the room.