The students involved in Foothill's drama department may change, but the community atmosphere remains the same. Yoanna Soliman '19 describes it as a "weird, quirky family." This environment is highlighted both in class and in play rehearsals. Hannah Yale '20, a second year drama student, shared many stories of times in class when students could be seen laughing so hard they cried. One particular story involves the worst fanfiction ever and an amusing amount of creativity.
Yale describes a project in which drama teacher Sarah Page, asked students to write something and present it to the class. Yale and her group of three decided to do "My Immortal," but it's been "deemed the worst fanfiction ever written," according to Yale. "My Immortal" is set in the Harry Potter world, but instead of witches and wizards, there are vampires. The group found the story online and had to do a lot of editing to make the script school appropriate. Yale continued to describe how Micah McClure '19, a member of her group, dressed as the female main character in a leather mini skirt and black eyeliner.
"The whole class was cracking up," Yale said. 
This family environment is part of the reason Soliman, Yale and Ryan Brunett '19 decided to audition for Foothill's fall play, "A Midsummer Night's Dream."
Soliman has an extensive theatrical background, including school plays in elementary and middle school, and plays at Ventura's own Performance Theater for Young Artists (PTYA). She has been doing theatre with Foothill since her freshman year. Her choice to audition was influenced by her interest in performing a Shakespeare play and because of the department's "accepting" environment.
Soliman also looks forward to helping in the costume department.
"I know the directors always try to not have the actors do the sets or the costumes but I usually end up helping anyway," Soliman said. Her role with costumes consists of going thrift store shopping, which she said is "really fun, but it is time consuming."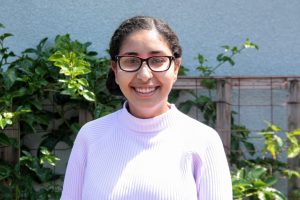 To students interested but wary of getting involved in theater, Soliman, who will be portraying the role of Peter Quince in the upcoming play, encourages "people to join the drama program because the only way it will grow is if more people join. And come see [the] show."
Yale's decision to audition was influenced by "the environment of drama and putting on the plays because it's this really nice team effort but you still have your individual feeling of importance."
Like Soliman, Yale has been performing in plays since elementary school. At her 58-student elementary school, participation for these shows was mandatory, but for Yale, they felt more like fun than work. In middle school, she didn't engage in theater specifically, but did perform in Ventura Unified School District's (VUSD) middle school show choir "Crescendo." Yale's dad, who took drama in high school, encouraged her to take drama her freshman year because of the "cool, weird people" she would meet.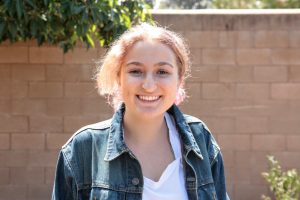 A quote that comes to Yale's mind when thinking about theatre is "acting is behaving truthfully under imaginary circumstances," said by Sanford Meisner.
"When you're acting, you get to channel all of these emotions that otherwise you wouldn't be able to let out. It's just a really good, healthy way to deal with your emotions and a way to get more in touch with yourself," Yale said.
She thinks drama is a safe space where anyone can come and share anything. Yale can be seen in the upcoming months rehearsing for her role of Titania, the Queen of the Fairies.
Brunett has also been involved in drama since freshman year. His experience with Foothill was the 2015 winter play. Ever since, he has been a huge part of the program.
At Balboa middle school, there was a drama department but not a class. By being in a class, Brunett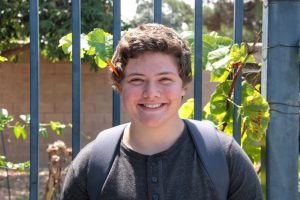 feels he can actually force himself to get involved. He is enthusiastic about this year's play partly due to the directors Page has chosen.
"She tends to pick people who are responsible and understand what they're doing," Brunett said and he credits that to a big part of why the department works well as a family. Brunett loves this environment because he "appreciates the experience you get being in this group of people because they don't bash each other all the time."
To scared but hopeful auditioners, he invites you to simply try and see where it takes you.
"You learn so much from being in drama," he concluded. Brunett will be acting as Puck in "A Midsummer Night's Dream."
Foothill's drama department is commonly known as a family of weird, quirky people, a safe space to share anything and a home. If you are scared to get involved, just try. You might end up in your new favorite place.