Chelsea Osman (formerly Chelsea Rhoads), an alumna who graduated in 2009, knew from the beginning that she wanted to become a teacher. After high school, she attended Ventura College, CSU Channel Islands for her undergrad, then Azusa Pacific for her Master's. Because of Foothill, Osman recalled thinking "oh my gosh, college was nothing when I started compared to Foothill."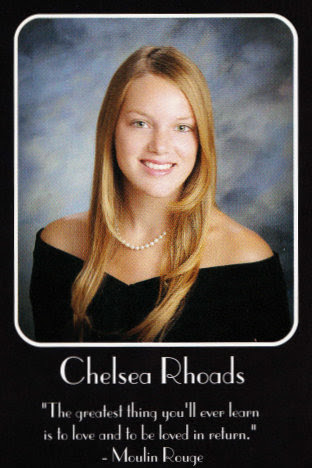 The cool trends during Osman's high school experience were "low rider jeans – thank goodness those are not popular anymore," "laced tank tops" that were layered, "the Black-eyed Peas, and Fergie."
The year before, the seniors posted noted the buildings throughout Foothill. When it came around to Osman's senior year, people were coming up with ideas but nothing was officially decided. She recalls the the administration getting involved, making it clear that "if anyone did a prank that's not approved by our administration, you will not be able to walk at graduation." This was her biggest complaint about Foothill. "It was really unfortunate because it took away the fun,"she said.
The senior prank of 2009 was someone taking cardboard and blocking off the quad saying "seniors only, Dragons rule." Osman believes this prank to be done by the administration and remembers the prank to be "super lame."
"None of the seniors wanted to go into the quad" in fear of people thinking that they created the prank. In the end, the seniors just went off campus for the rest of lunch to avoid the prank.
When the popular social media changed from Myspace to Facebook, Osman refused to jump on the bandwagon. "I found out my friends made me a Facebook," Osman said, referring back to senior year. Her friends had covered her Facebook wall with "lovely things," she said sarcastically. They described her on Facebook as four feet tall, three hundred pounds, and a mother of 12. To make it even better, Osman still has the same Facebook now, but of course she has changed all the embarrassing uploads.
There was a drastic difference in the projects during Osman's high school year compared to now.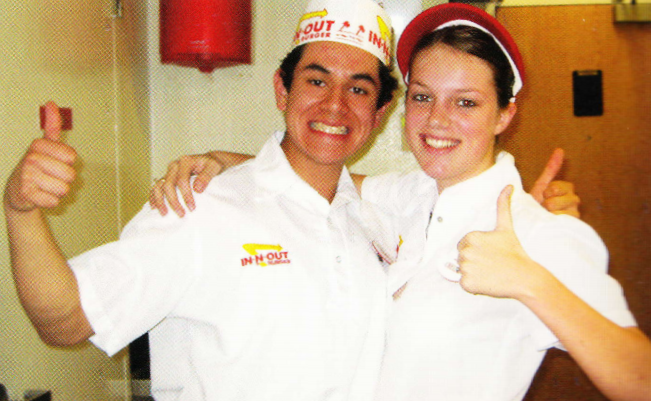 During freshman year, she had a technology project where "we had to do a research project and you had to create your research for it and do a presentation." Sophomore year, "it was the disease project." Although she could not recollect her junior year project, Osman's senior year project stood out. The senior project was the capstone project, where the students wrote a 30 page book, and the hero project.
Osman's senior year hero project made it even more clear that she wanted to become a teacher. During the span of high school, students had to finish 200 hours of community service, with at least 100 hours done during senior year. Osman contacted her old elementary school teacher to start a tutoring, reading, and intervention program.
During the process of tutoring she remembers telling herself that "Oh my gosh, I totally know I want to become a teacher." Because of her excitement about teaching, she did not stop after 100 hours of community service.
"I was able to see a clear plan in how I was going to be successful in my path" Osman said. She had the right amount of drive from her teachers who didn't sugar coat things and helped her on her journey to becoming a fifth grade teacher in the Hueneme School District.