Jessica Lunetta (formerly Jessica Halloway) '03 never dreamed that the color pink would become a significant part of some of her fondest memories of high school. After changing schools eight times before landing at Foothill, Lunetta remembers feeling "relieved" to finally be in a place where she felt she could excel academically. However, academics were not the only thing on her mind. While at FTHS, Lunetta made both memories and friendships that would last a lifetime.
Lunetta met her best friend, Aimee Johnson, during their junior year in Ben Clancy's Art 1 class. The two girls were seated at the same table and Lunetta remembers that Johnson was "covered in pink." It would not be until a year that the two would finally become friends when they were the only two office assistants during one period.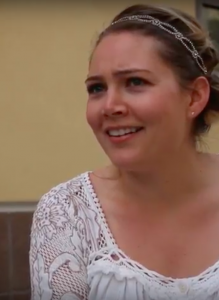 "They stuck us in a conference room together, by ourselves, and made us do a project where we had to talk to each other. A hour and 15 minutes later, we came out gabbing, laughing and officially friends," Lunetta said.
It was also during their TA period that Lunetta and Johnson hatched a plan that involved covering the assistant principal, Glenn Grey's, office in lots and lots of pink. "We got permission from Helen and Liz to go into his office for 20 minutes ad plaster it in pink. We had pink tablecloths, pink streamers, Strawberry Shortcake and Hello Kitty. He has a Hello Kitty night light courtesy of us," Lunetta recalled.
After all their hijinks in high school, Lunetta and Johnson are still friends to this day. "Now we are in our thirties and we are still the same way. We've been pregnant together at the same time, our husbands are good to each other. […] My fondest memory is of having my best friend. How could it not be?" Lunetta said.
From the ages of 15 to 21, Lunetta worked as a swim instructor for children with special needs. She worked with children who had autism, down syndrome and other similar disabilities. She credits her work in this field to the encouragement of others, such as her sisters and mother. "Early on, before I even realized, I just had a natural ability. It didn't bother me, it was something I was ok with. This was early on, before I even had my own two children with autism. It kind of just rolled with my life," Lunetta said.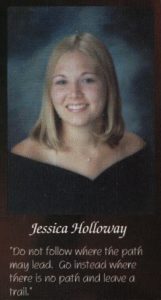 Lunetta married her husband at the age of 22 and they have two sons. Today, Lunetta is a stay-at-home mom and does extensive work within the community. She is an advocate for children and adults with autism. She also works with new mothers to help them through their postpartum period and people with mental illness.
Lunetta herself was diagnosed with Bipolar II Disorder, PTSD and severe anxiety soon after her oldest son was born. Although she was not diagnosed until her early twenties, looking back Lunetta recognizes that many of the symptoms of her mental illnesses were manifesting themselves in high school.
"All through high school, and early even before that, I had severe depression. I wasn't able to voice it to my parents, because I didn't really quite know what I was supposed to do. I didn't know what was normal," Lunetta said. She stated that learning to adapt to living life with a mental illness was a process that took many years and is still ongoing.
"I'm blonde, I'm Bipolar and I love Italian food," Lunetta stated, as she explained that she feels in the past few years she has been able to truly explore who she is outside of her mental illness.
Looking back, Lunetta wishes she could have told her high school self four things, "Reach out, you're not alone, it will get better and I love you. That's a good one, I should have told myself I love you more when I was in high school."
Lunetta described her high school self as "compassionate, attentive, and open-minded." Despite her struggles, she remembers Foothill fondly. Her favorite class was a Melanie "Captain" Lindsey's 12th grade English class. "She was pivotal in a lot of things in high school for me. She really helped me through a lot of stuff," Lunetta recalled.
Due to the small size of her graduating class (only about 80 people), most people in the class are still in contact today, in some way or another. She remembers looking around at graduation and knowing everyone by their first name. "It isn't six degrees of separation, it's like two degrees," Lunetta said.