On Wednesday, December 14, at approximately 7:45 a.m., there was a two-car accident on the intersection of Day Road and Telegraph Road. A black Ford Ranger was heading west on Telegraph and a white Yukon GMC was on the east side of Telegraph making a left turn onto Day Road, and the two cars collided in the intersection at a yellow light.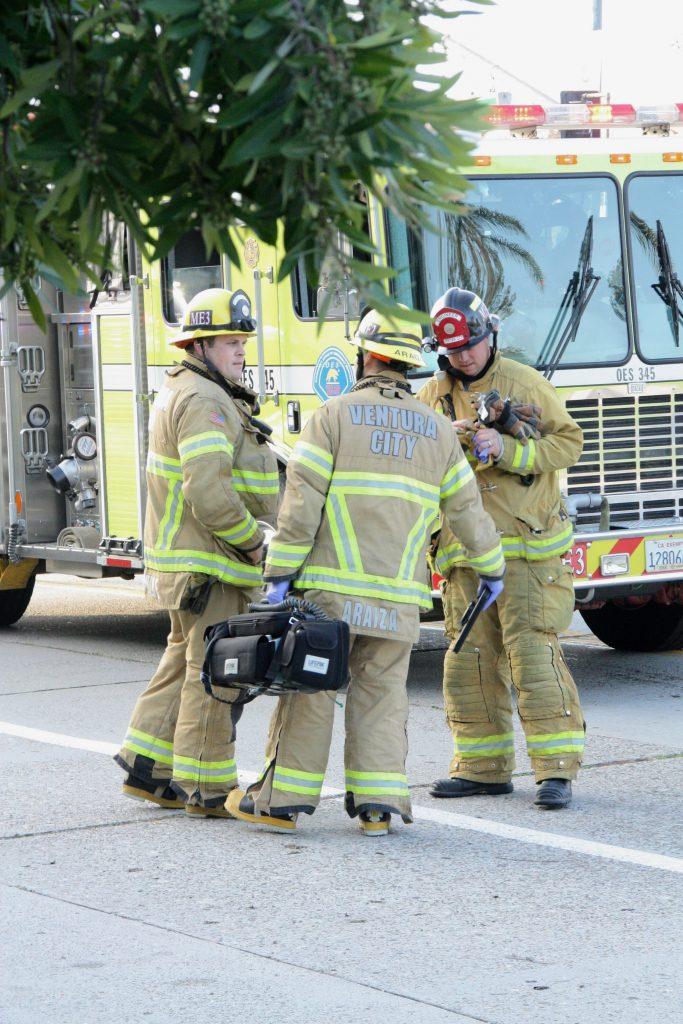 Blake Talaugon, a former Foothill student, was the driver of the black Ford Ranger. His girlfriend, Cassidy Cole, was in the passenger seat. The two were heading to finals at Ventura College.
Haley Petersen '17 and her mother were driving to school. Peterson was in the passenger seat of the white Yukon GMC; the impact was directly on her side of the vehicle.
Peterson experienced a minor injury, according to Officer Hartson, a policeman on the scene. Peterson was extracted from her vehicle and left via ambulance at roughly 8:05 a.m.
"I spent a lot of time talking to [Peterson], trying to have her not think about the situation. She is in actually really good spirits for being involved in that kind of accident," principal Joe Bova said. He reported to the scene a few minutes after the accident. Bova also mentioned that accidents at this intersection tend to happen every couple of years, but usually they are just "fender-benders."
According to Talaugon, he was driving about 35 miles per hour and he "locked the brakes" to avoid colliding with traffic on either side of his vehicle.
"I feel like it could have gotten a lot worse. […] I'm just shaken up," Talaugon said.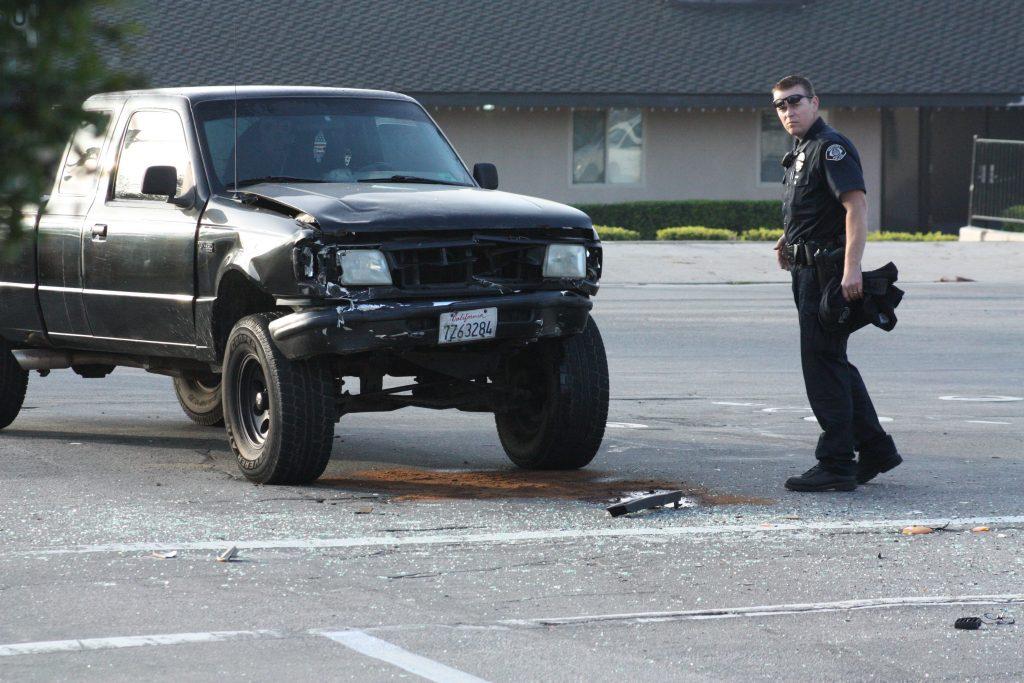 There were several witnesses on the scene. Jonah Blessum '18 and his brother were present at the scene of the accident. Blessum assisted with the victims and was instructed to call 9-1-1.
"And then I stayed and offered emotional support to one of the drivers of one of the vehicles until emergency personnel arrived," Blessum said.
In total there were four emergency vehicles at the scene and traffic going westbound on Telegraph was slowed.
"I don't think it was either of our faults, I think it was just like poor driving on both parts. I could have tried to stop, and she could have let me go past. But accidents happen, you learn from them," Talaugon said.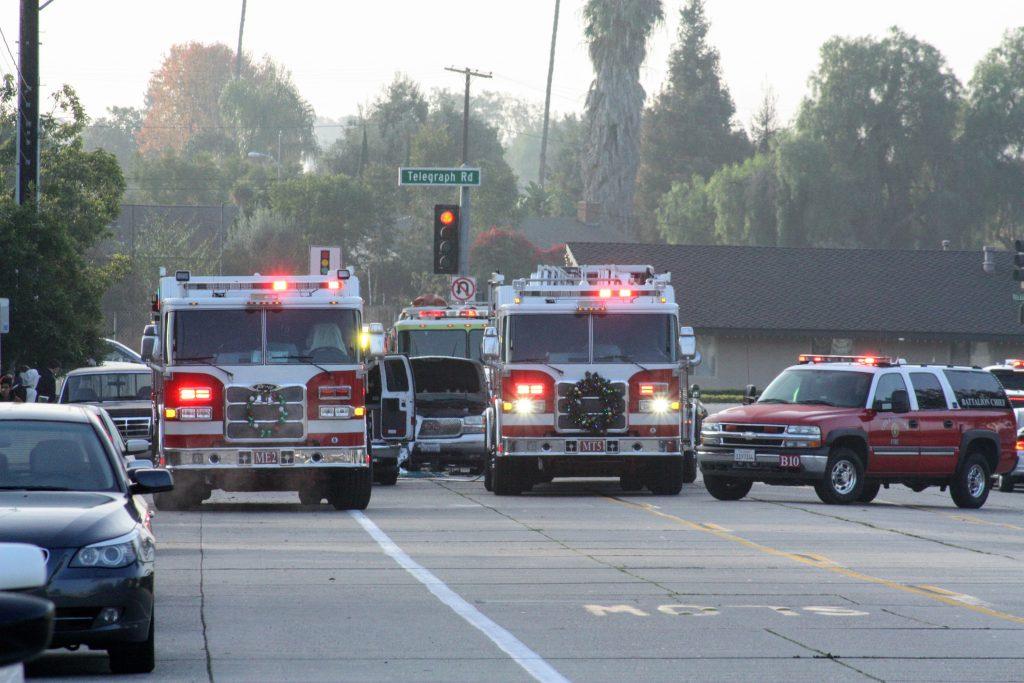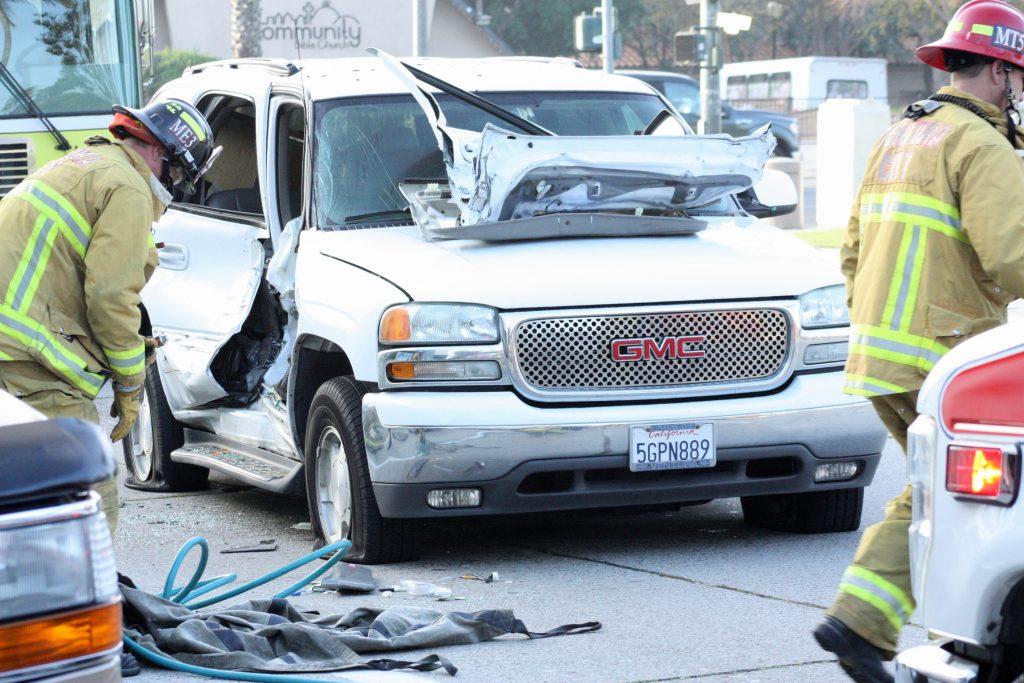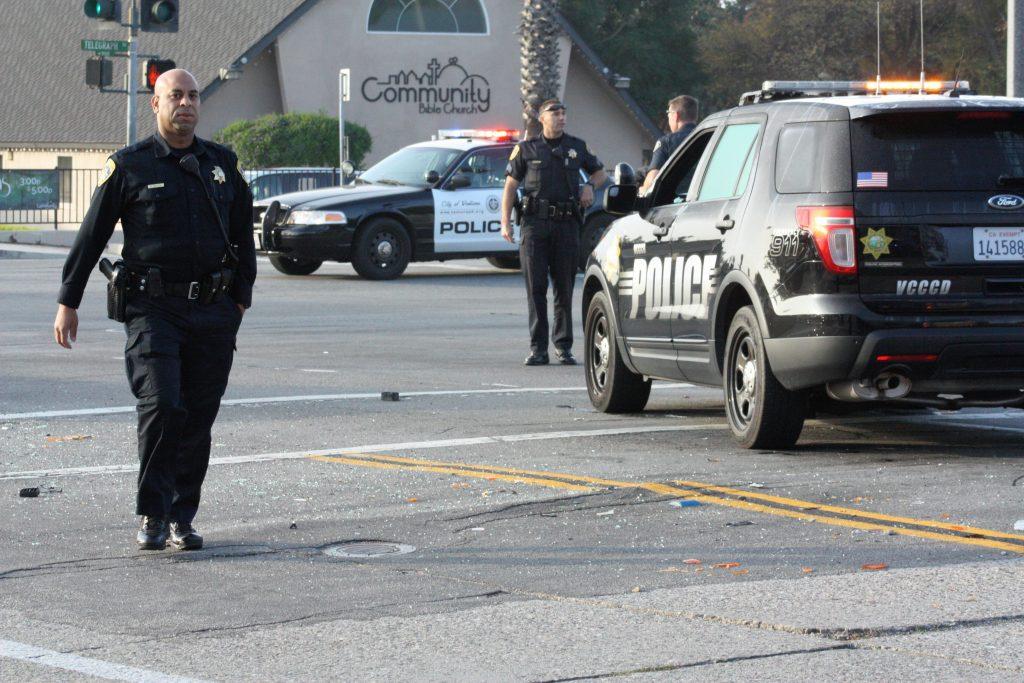 Editor's Note: This article was updated at 12:33 p.m. on Wednesday, December 14, to include a video.