Speech and Debate team prevails in first league tournament of season
On Saturday Nov. 19, twenty-seven members of the Foothill Speech and Debate team attended their first league tournament of the year at Canyon High School in Santa Clarita, where they competed among nearly 200 other students.
The members participated in three different divisions of debates: Lincoln Douglas Debate, Parliamentary Debate and Public Forum. In Lincoln Douglas Debate, students debated individually, while in the Parliamentary Debate and the Public Forum, students competed in teams of two.
There were three different rounds for each of the debates; Lincoln Douglas and Public Forum analyzed one topic for the entirety of the tournament, whereas the Parliamentary Debate argued on three different topics for each of the three rounds.
Three of Foothill's teams won their debate rounds with a 2-1 record. These teams included Sowon Lee '19 / Yoanna Soliman '19, Raine Hagerty '19 / Shealyn Massey '19 and Jocelyn Brossia '19 / Abbey Bufford '19. All of these members are first-year competitive debaters.
Soliman, a Public Forum debater, said that the team "has grown so much since last year" and loves going to tournaments because Foothill "has such a good reputation there."
There were three more teams and one individual debater who won a trophy with a 3-0 record. The individual was Andrew Shoup '18 and the teams were Justice Harris '17 / Joshua Hager '18, Isaac Goldstein '17 / Ryan Moore '18 and CJ Haberbush '17 / Courtney Corbett '17.
Corbett, who is a varsity member of the team, said she and Haberbush "had the third highest speaker rating of the Parliamentary section, which was super exciting." This is only their second tournament working as partners "so doing that well is really encouraging for the rest of the school year," she said.
"It was really a learning process," Public Forum debater Lee said. "I didn't go in with a mindset of thinking that I was going to win, but rather a mindset that was open to learning new stuff that I couldn't have learned at Foothill."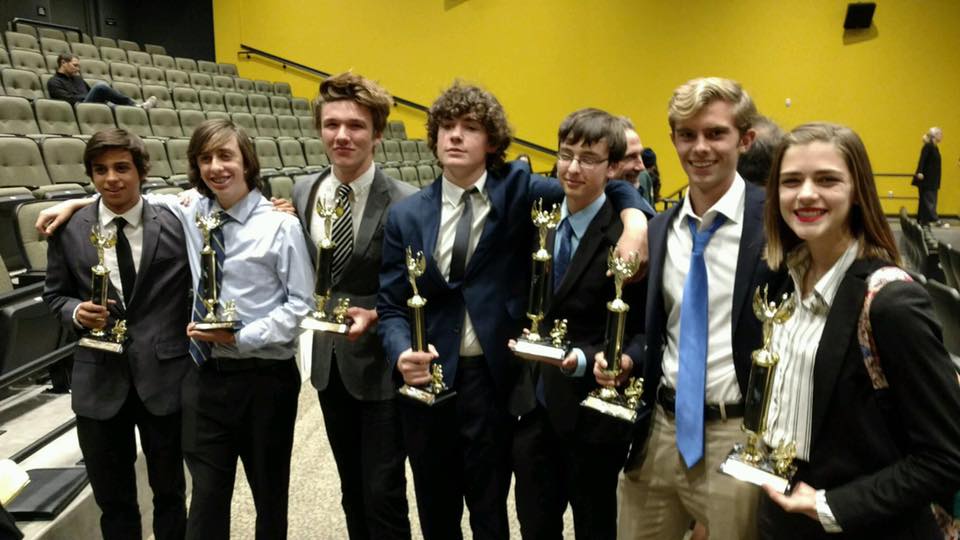 Justice Harris '17 / Joshua Hager '18, Isaac Goldstein '17 / Ryan Moore '18 and CJ Haberbush '17 / Courtney Corbett '17.
Editor's Note: Jocelyn Brossia, Ryan Moore and CJ Haberbush are staffers on the Foothill Dragon Press. None of them were involved with the writing or editing of this article. An original version of this article listed the names of the debates as "from right to left," when it was really from left to right. This has since been corrected.