Foothill may not have a music program, but that doesn't mean its students can't be the best in the country in the performing arts. In fact, as proven by last weekend's performance, some of them are.
The Ventura High School Wind Orchestra left April 21 on a weekend-long trip to Chattanooga, Tenn. for the Grand National Adjudicators Invitational (GNAI). This is the most prestigious Concert Band and Orchestra festival in America.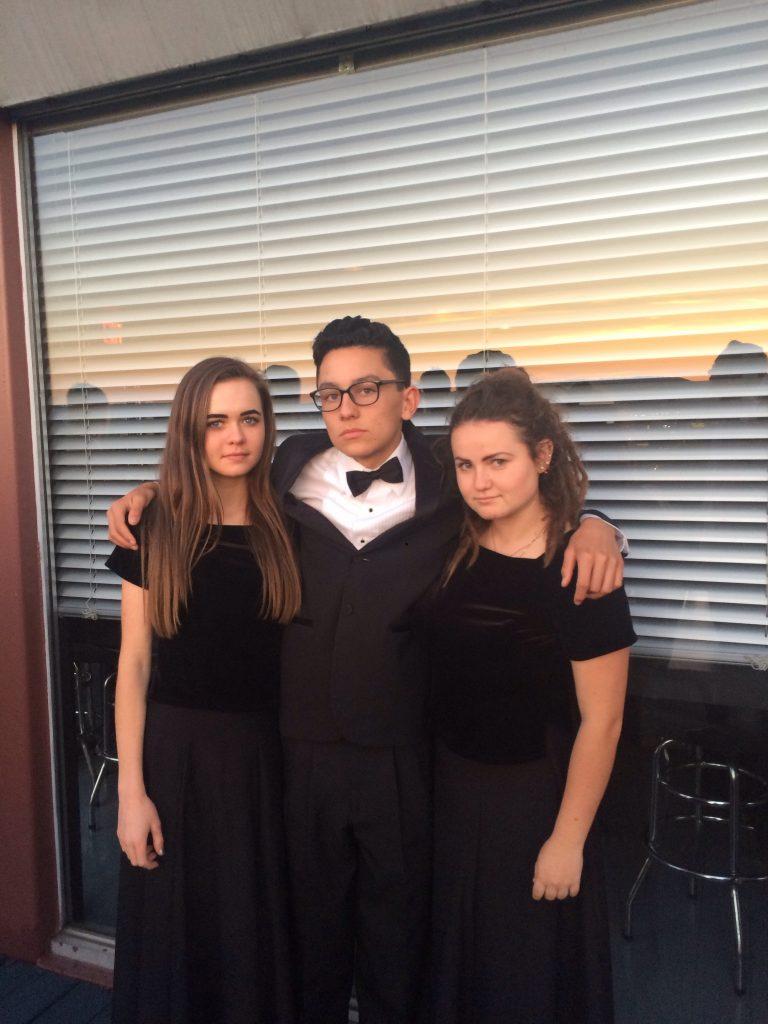 Several Foothill students are in Ventura High School's music program, which is directed by Paul Hunt. At the festival, the Wind Ensemble earned the highest ranking, Superior, from the judges. The bassoon section also won an award for being the best out of all of the other sections. 
Middle school and high school students performed for judges, where they were evaluated and awarded the title of Good, Excellent or Superior.
However, Foothill sophomore Kierin Sullivan, who plays the flute, believes that the main goal of the festival is not about the awards.
"The purpose of this event was to share our love for music with other musicians, for us to become better musicians [and] to be able to appreciate other groups who work as hard as we do," Sullivan said.
Foothill sophomore and percussionist Chad Talaugon agreed in hoping to "promote our prestige and to put on a good show for our judges."
He is happy with the results. "Earning a Superior is anything anyone could ever ask for going into one of these festivals," Talaugon said.
Going into this weekend, the band was confident in their abilities to perform. They played high-level pieces, including American Salute by Morton Gould, Vigils Keep by Julie Giroux and Festive Overture by Dmitri Shostakovich.
"It's hard to say that we didn't expect not to [do well] because we've had such a good record in the past, so what I would say is [that] we had high hopes," he continued.
Sullivan is proud of the band's work as well. "Our repertoire was very difficult, but we were able to pull it off and present an amazing performance," she said.
[soundcloud url="https://api.soundcloud.com/tracks/261109615″ params="color=f85300&auto_play=false&hide_related=false&show_comments=true&show_user=true&show_reposts=false" width="100%" height="166″ iframe="true" /]
There were challenges that the band faced, but it all added to the experience.
"It's so much different than getting up on stage with the bright lights and a concert hall that fits 5,000 people with those four judges sitting in the back. It's just a lot different when you're on stage. We gave it our all, and once again I couldn't be happier with how it turned out," Talaugon said. "I'm proud to be a Cougar in the music arts."
Background Photo: A few members of the Ventura High School band who traveled to Tennessee last weekend.
Credit: Waverly LaTourette (Used with permission.)