Donate blood on February 18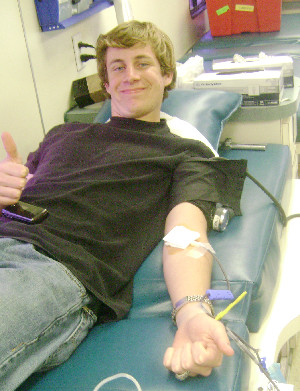 Hang on for a minute...we're trying to find some more stories you might like.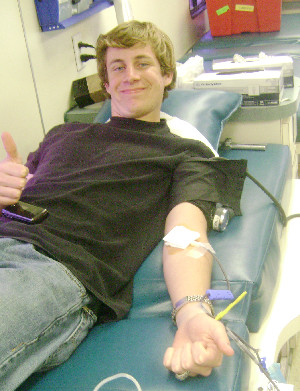 Students at Foothill should be preparing for the next date where a pint of their blood can save up to three lives.
The bloodmobile will be back on Thursday, February 18, and all students age sixteen and up can participate with a permission slip. Yes, even if you are seventeen, you still need a permission slip.
There seemed to be some confusion and complaints when it came to the permission slips, but for the safety of everyone a permission slip signed by a parent is required in order for a student to donate. 
It's not that difficult when one considers the many benefits of donating blood.
Sign ups are in Captain's room F108. Make sure to be in good health, and keep a positive attitude when meeting the needle.
Photo Credit: Senior Chris Wolf, a member of The Foothill Dragon staff, gave blood last month. Photo by Cierra Whitehead.