Rough start, but "Late Night with Seth Meyers" shows promise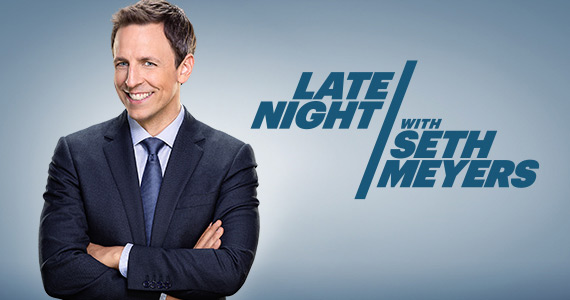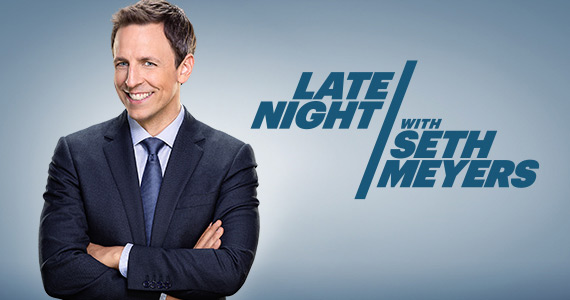 As a long-time fan of Seth Meyers as the host of Saturday Night Live's Weekend Update, his transition to Late Night was a little hard to watch.
The pressure on Meyers was immense. Weekend Update alumni Jimmy Fallon's time on Late Night ended with a bang, and everyone was expecting Meyers to be just as hilarious and comfortable. As we saw in this first week, it takes a little time for a talk show host to begin to thrive in a new environment.
The transition from Weekend Update to a full-fledged late night talk show was a rough one for Meyers, because of how differently the shows are set up. Weekend Update is short, structured, and very limited, while a talk show is almost the exact opposite.
The transition was obviously trying to go as smoothly as possible: SNL alums Fred Armisen and Amy Poehler were familiar faces, the opening title sequences looked almost identical to Saturday Night Live's, and Meyers' monologues were set up a little like Weekend Update: short, disjointed observations on the news and recent happenings.
But everything that makes Late Night different from Weekend Update proved trying for Meyers. Features that weren't just him talking straight to the camera seemed awkward, like Meyers hadn't really found his own voice in the more experimental side of the show.
One of these failed experiments was a Venn diagram feature. Comparing things in a Venn diagram was funny, but seemed kind of like an idea that had already been tired out on the internet. Since they were visual, there was almost no need for them to be read or explained, and they felt out of place.
Not at all out of place was Fred Armisen as bandleader of the 8G Band. Armisen is like Meyers' sidekick in leading the show, like Fallon's Steve Higgins and Questlove. It was a little odd that Armisen played such a small comedic role, but his interjections were always on point.
Even with some major struggles, Meyers showed promise on Late Night. His monologues, while not exactly innovative in form, were still funny. His longer, more personal stories proved that he can be funny in a style that isn't so newsy, and he was a good interviewer. Meyers also kept it real by making fun of himself when he made mistakes or a joke flopped in his monologue, and imitated the critics who berate shows for "losing their edge," something "Saturday Night Live" has dealt with a lot.
While "Late Night with Seth Meyers" may be struggling, there's a lot of potential for the show. Meyers was a beloved Weekend Update anchor, and we know he can be funny. He just has to get comfortable with all the extra time he was on the show to be more creative and find his niche.