Foothill teachers plan to "go bald" for St. Baldrick's Foundation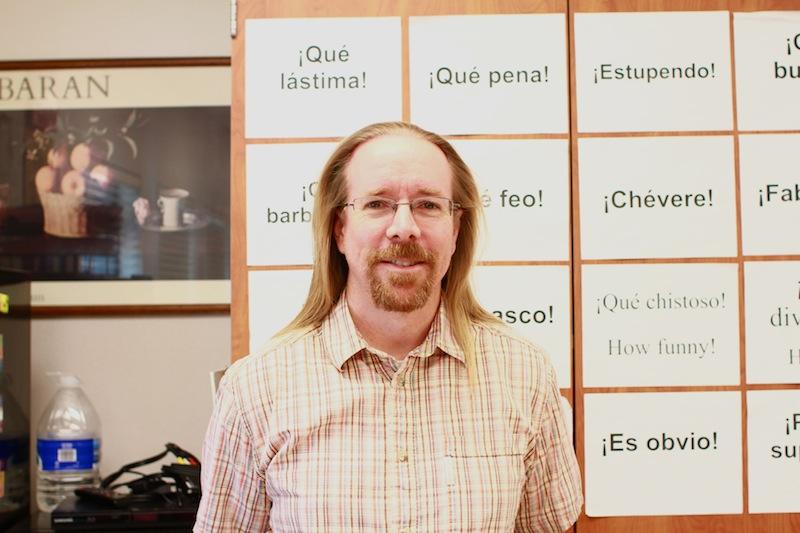 With March fast approaching, teachers Steven Perfect and Kurt Miller are preparing to to shave their heads to fundraise for the St. Baldrick's Foundation.
Foothill will be hosting the fundraiser on March 14, 2014.
St. Baldrick's Foundation raises money for childhood cancer research.
According to the American Cancer Society, in the United States alone, cancer is the second leading cause of death in children, exceeded only by accidents. And worldwide, every 3 minutes a child is diagnosed with cancer.
ASB advisor and AP English teacher Melanie Lindsey is in charge of the fundraiser at Foothill, and explains the process for participants.
"You go onto the website and you say you want to be a shavee. And then you put all your information and then you're live as a shavee, and people donate money to you, because you're going to shave your head. And that money all goes to St. Baldrick's," she said.
Perfect has participated in 2010, and helped the school raise close to 45 thousand dollars.
"Four years ago the first time we did it, the students raised a bunch of money. They had set a target and they reached it," he said.
Other teachers that participated in the past include English teachers Jason Dinkler and Lindsey, Biology teacher Ryan Duston, Principal Joe Bova, Math teacher Rick Villano, and Art teacher Justin Frazier.
[soundcloud url="https://api.soundcloud.com/tracks/125188525″ params="color=ff6600&auto_play=false&show_artwork=true" width="100%" height="166″ iframe="true" /]
Perfect didn't agree to shave his head very easily. He remembers saying, "'Well if you guys can raise ten thousand dollars, I'll do it.' And they ended up raising a lot more than that. They hit ten thousand very quickly."
Perfect has agreed to participate again this year.
"It was a good experience last time. It was fun, and I also want to motivate the students who, you know, might not want to cut their hair or might not want to participate," he said.
Miller will be participating for the first time this year. He got the 'go-ahead from Bova to keep his hair long.
"Mr. Bova told me in the beginning of the year, I came in with pretty long hair, he said 'Hey you've gotta keep the hair until March for St. Baldrick's.' I like my hair long anyways, and if it's admin approved then I might as well grow out my hair until March anyways," Miller said.
Miller has shaved his head at a public event in the past.
Miller is always willing to shave his head to benefit a good cause.
"For a good cause I would absolutely shave my head," said Miller.