No Shave November: Raising men's health awareness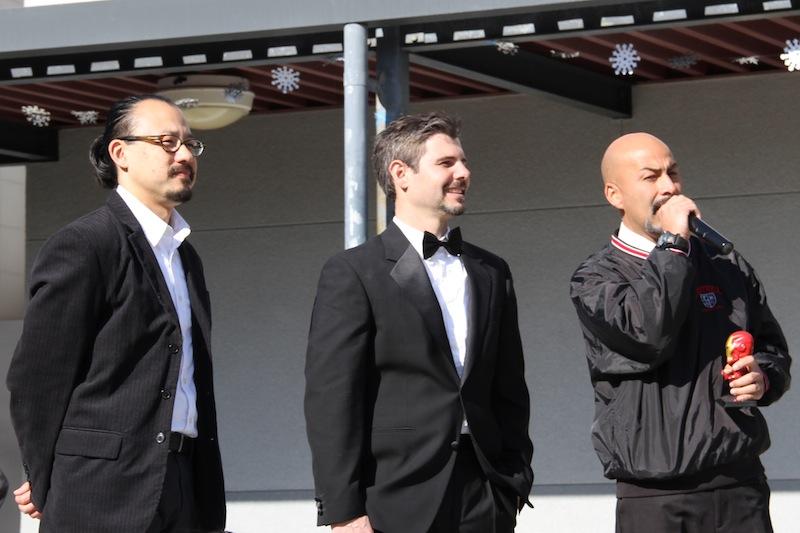 No Shave November has wrapped up at Foothill and male staff and students can show up to school clean-shaven this week.
Male teachers and students on campus have been growing out their facial hair for over a month in support of prostate cancer awareness.
"You just go out and see people with mustaches during November. You can really tell how much support they're getting," sophomore Yash Narang said, commenting on why he likes No Shave November.
In November, there are two big men's health awareness campaigns that are similar: No Shave November and Movember.
No Shave November dictates that men don't shave at all during the month, whereas Movember is all about growing a mustache.
Foothill participates in a mix of both. 
"We had folks who were doing both. At the end though, we all came up to the stage and we all shaved our beards and just had mustaches. That's the way we were able to blend the two together," Vice Principal Carlos Cohen said about last year's November.
Male staff members are also registered on the Movember website and a group page. Cohen is in charge of organizing Movember.
"It's about getting more upper lip hair. Being a connoisseur of fine clothing, etcetera, and trying to have a great looking mustache," Cohen said about the concept of Movember. "You really have to take care, groom it [mustache], nurture it, talk about it. Whereas with the beard, it's shocking, sasquatch-like, it really makes other people take a stand with 'Woah what's going on'. Both raise people's awareness." 
Cohen leans toward the Movember event a bit more than No Shave November.
"The Movember program is so well established, and it has a good structure for raising funds and awareness. I prefer to do that one," he said.
For some of the staff at Foothill, Movember has a personal connection with them.
"Movember is personal to me because that was the first thing I saw and recognized when I was doing research for my dad last year when he was diagnosed with prostate cancer," Cohen said. "I started researching about treatments, diagnosis, and that's when I came across the Movember site."
Math teacher Rick Villano also has had cancer affect his family.
"Cancers that have affected my family personally. My sister has leukemia right now. I've known many people who've had cancer, who've survived cancer or died from cancer. My mom passed away from cancer."
Villano believes events like this are important for raising awareness.
"It's a worldwide event and boosts a lot of attention from the media," Villano said.
[soundcloud url="https://api.soundcloud.com/tracks/123623005?secret_token=s-pOtAJ" params="color=ff6600&auto_play=false&show_artwork=true" width="100%" height="166″ iframe="true" /]
Cohen elaborates on how Movember is more than just gathering donations for research.
"The funds are important because it creates opportunities for research in the field, but it really is more about creating awareness about what men can do to lead healthier, more balanced lives," said Cohen.
He also went on to explain the mentality some men have.
"It'll look like a badge of honor to walk around wounded, but Movember really promotes the idea that as men, if we really want to be the defenders of our families, our friends and our countries and all that, we need to take care of ourselves."