Samberg's new show, a swing and a hit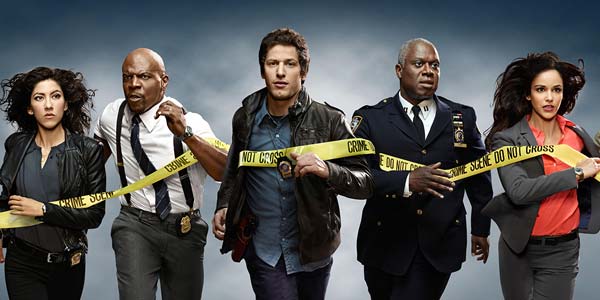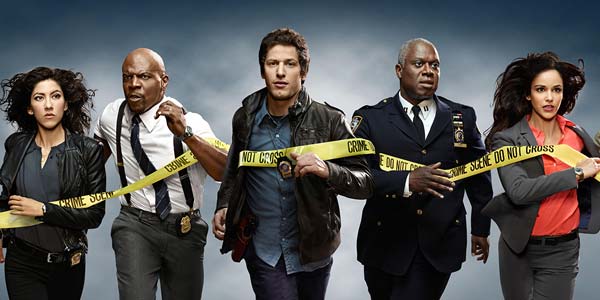 A group of armed NYPD detectives are in an old storage warehouse where every door looks the same; the stakeout is going well, but an old maintenance lady won't let them pass. Meanwhile, the bad guy is getting away and the lead detective has a horrible Speedo wedgie.
If that's not enough to get you watching Fox's new comedy show "Brooklyn Nine-Nine," I don't know what will.
The new TV show, starring SNL alum Andy Samberg, is the comedy to keep your eyes on.
Samberg's character Jake Peralta is one of the NYPD's finest detectives. He loves solving puzzles and always gets the bad guy, but as viewers will quickly discover, he isn't quite James Bond.
Also starring in the new comedy is Stephanie Beatriz, Terry Crews, Melissa Fumero, Joe Lo Truglio, Chelsea Peretti, and Andre Braugher.
The cast is a mix of Emmy award winners and some faces the entertainment business hasn't focused too much on.
Though some of the actors may be new to Samberg fans, they are all phenomenal. Each actor brings a hysterical character on screen.
Stephanie Beatriz's character, Rose Diaz, is ironic and witty. Diaz is hilarious in the way she calls out fellow detectives with her carefree attitude.
On the other hand, Chelsea Peretti's character is a ditz. During the episode she is in the background, distracted by mundane things, or making silly faces at herself.
All together, the cast makes the most misfit-clad precinct.
The pilot episode is hilarious. Any SNL fan will fall in love with this new show. It has the same type of slapstick humor, and the same type of feel. This show gets you laughing, just like SNL, but without the political humor, increasing its audience beyond SNL fans.
The first episode of "Brooklyn Nine-Nine" is good, something unusual for new TV shows. The acting is absolutely incredible, and the one-liners are knee-slap-worthy.
There are few shows that get me laughing out loud and clicking the rewind button just to see a scene again, but this one definitely did.
"Brooklyn Nine-Nine" airs on Tuesdays at 8:30/7:30c.