Wrap-Up: Foothill softball defeats Bishop Diego 11-8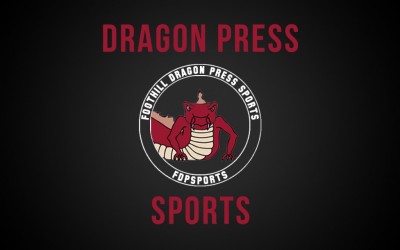 Joshua Modglin
April 29, 2015
On Tuesday, the Foothill softball team played an away game against Bishop Garcia Diego High School and defeated them with a final score of 11-8.
Coach Priscilla Rouse-Becker believes the girls "did great things."
"They hit the ball well […] and did not give up when they were down," she said.
Freshman Jessica Mendoza was the "winning pitcher" of the game and also scored two runs, while freshman Jazmine Razo scored three times. Senior Monica Mendoza hit two doubles and and scored four runs.
"[The Dragons] had about 16 hits including five doubles," said Rouse-Becker. "Getting so many line drive hits was very exciting and important to our success today."
The most exciting part of the game to Rouse-Becker was the energy the girls had during the game.
"The fact that [the] bench was so alive and very strong was important to keeping the momentum of the game on our side," she said.
Rouse-Becker notices that the Dragons are improving but still have room for improvement.
"We only had two errors in the game. Two errors is a great improvement for us," she said. "We need to get better at putting down the bunt and making sure we are picking up our signals."
Now the Dragons have a league record of six wins, two losses and an overall record of 14 wins, six losses. Foothill will play Grace Brethren on Thursday, April 30.