Wrap-Up: Boys volleyball falls to Cate 0-3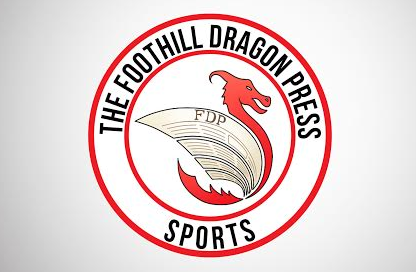 Cate High School defeated the boys' volleyball team 0-3 on Thursday night. The team lost at home in three sets with individual set scores of 18-25, 17-25 and 21-25.
Sophomore Kyle Cobian had 27 assists and three aces, sophomore Chad Talaugon had seven kills and two aces, sophomore Jerod Frederick had eight kills, and junior Ian Overton had 15 digs during the Thursday night game.
Overton thought that the team "really caught Cate off guard in the beginnings of each of [the] sets."
He felt that it took Cate a "little while" to get used to the Dragons' "really strong and fast pace."
However, Overton thought that the team struggled with consistency throughout each set.
"We were able to get three-to-four-point leads over them at the beginning of the game but we would have periodic lapses in our play that gave them a chance to take the lead," Overton said.  
Overton believes that the team has "lapses in communication" and misses "easy" passes or digs despite the fact that some of the team has been playing together for over a year. He feels that if the team can improve on communication, their level of play will increase.
"When you have six guys crammed into one small court, communication becomes a pretty key factor in the game," Overton said. "If we fix this, along with our consistency issues, we will be able to play with anybody in our league."
Coach Janine Cobian believes that the team will improve through continuous hard work and practice.
She also feels that Thursday night's game was "fun" because she believes that Cate is a "strong fundamental team." She thought that there were "lots of competitive plays from both sides of the net and the level of play was very high."
Cate is one of Overton's favorite teams to play because he also feels that Cate is a "really strong fundamental team."
"Just like last year, our predominantly sophomore team was playing up against gigantic seniors. However, we played extremely well despite the circumstances, and given the young age of our team the only way for us to go is up," Overton said.