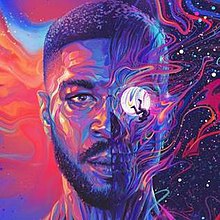 Man On The Moon III: The Chosen
In 2009, Kid Cudi released his debut album known as Man On The Moon: The End Of Day. The album was received with overwhelming support, and the sequel to the album was dropped a year later known as Man On The Moon II: The Legend Of Mr. Rager. The albums associated with the series were known to have some of Kid Cudi's best tracks to date, so it is easy to assume that he was under a lot of pressure when he announced the creation of the third album in the series. Man On The Moon III: The Chosen concludes the Man on the Moon trilogy, and the record had overwhelming support from fans during its release on Dec. 11, 2020. Kid Cudi has not only inspired so many other artists during his time as a musician, but he has also been inspired by them, and this growth is very present on the album.
Comments on articles are screened and those determined by editors to be crude, overly mean-spirited or that serve primarily as personal attacks will not be approved. The Editorial Review Board, made up of 11 student editors and a faculty adviser, make decisions on content.