How to: Spice up your eye makeup with fall colors
Many female high schoolers, ranging from freshmen to seniors, value the way they look before leaving their house to school each morning. The makeup application depends on who you are as a person. This difference applies to how much you feel comfortable putting on, and how much time you have to apply it.
Cosmetics, such as mascara or powder, are used to enhance appearance in a way that makes women feel confident about the way they look and comfortable in their own skin.
A large part of how teens are judged by their peers today mainly depends on their outward appearance. For this reason, most girls find it necessary to look their absolute best from the neck up.
Begin with the preliminaries, like your moisturizer. Since fall is here and you won't be in the sun as much, your skin tends to lighten up so check that your current foundation is the right color and matches your skin tone evenly. Keep your summer glow by brushing in a small amount of bronzer onto the frame of your face, nose, chin, and cheeks. Bronzer gives your face a healthy glow and highlights specific areas of your face. Contour your face by applying it under your cheekbones, under your jaw line, on your temples, and on the sides of your nose.
Next there are pallets of colors to choose from. Since autumn is here, you want to choose warm hues that reflect the fall season. Look for eye shadows that are a rich brown, copper, or plum.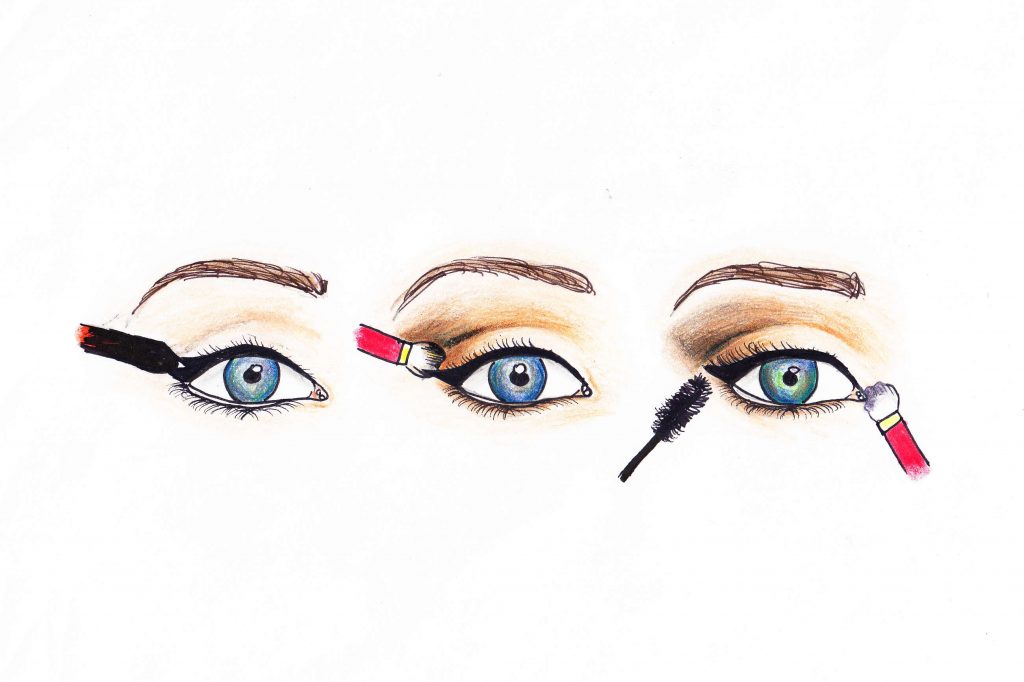 How to apply makeup to your eyes:
1. Prep your eyes with concealer to cover up any under-eye circles or discoloration under your inner eyelids.
2. Apply eyeshadow primer to your eyelid to keep your shadow in place for hours.
3. Follow with either liquid or pencil eyeliner. Line the eye from the inside of the lashes outward in one big motion.
4. Apply eyeshadow. begin with a light color that closely matches your lid, sweep the color across the lid and up to your brow bone and follow with a medium color across your lid. Build on this with a darker color in the crease, then blend colors together
5. Brighten your eyes with an accent color. Apply a small amount of your lightest eyeshadow into the inner corner of your eye for significant illumination.
6. Emphasize your brow. Apply a small amount of eyebrow gel followed by a light brown eyeshadow, starting from your mid-brow outward.
7. Curl lashes. Simply place the eyelash curler on your lashes to make your lashes look longer.
8. Apply mascara. Place the wand onto the lashes and pull the wand up and through them. Place the wand on top of the lashes at the base, pulling through to remove any clumps.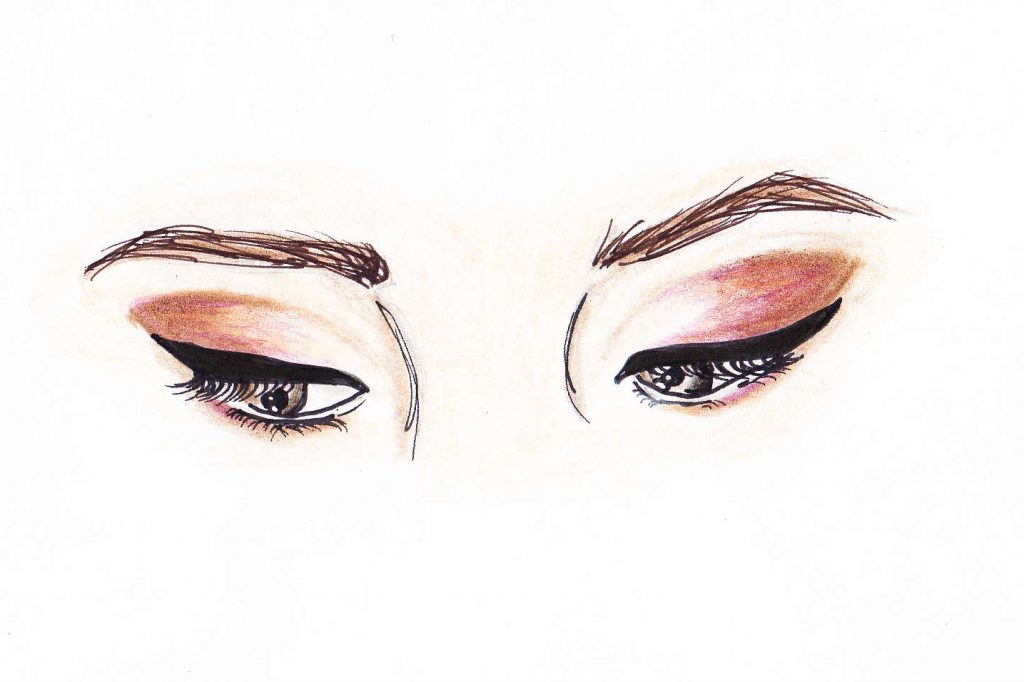 When it comes to blush, stick to warmer tones like pinks and light plums. Try a matte blush, which is an excellent way to mix things up for the fall and winter months.
For fall lipsticks, switch your summer lip gloss for a more creamy and rich shade. During the fall and into the winter season it is great to choose a bold color and experiment with new ones. It is all about finding the shades you personally like and the ones that complement your complexion.
These simple beauty tips will help you amplify your autumn complexion, while accenting your fall wardrobe.
Feeling fall. pic.twitter.com/hw1t3laA10

Feeling fall. pic.twitter.com/hw1t3laA10

— MACcosmetics (@MACcosmetics) October 6, 2014
Background Photo Credit: Jessie Snyder/The Foothill Dragon Press