Wrap-Up: Girls' water polo demolishes Carpinteria 14-5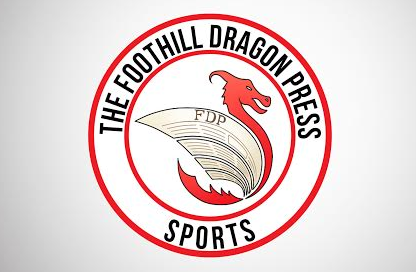 Joshua Modglin
January 13, 2016
Hang on for a minute...we're trying to find some more stories you might like.
On Wednesday, the girls' water polo team played an away game against Carpinteria High School. The Dragons defeated the Warriors with a final score of 14-5.
Juniors Lezly Plahn and Meagan McKillican were Foothill's top scorers of the game; Plahn scored eight goals and McKillican scored four. Sophomores Josie Thorpe and Jaina Malach each scored one point.
Coach Samantha Marinaro thought that "the girls [played] really well," especially since Carpinteria was competitive.
"Carpinteria is a strong team for sure and they gave me a little scare, but [Foothill] pulled it off and fought hard," she said.
During the third quarter, Marinaro noticed how the team "stopped the opposing team from making any goals," which helped contribute to the win.
"It was all pretty much a solid game," she said.
Marinaro also saw how, despite the previous wins, the team still can improve on "manning up."
"I think we can definitely work on our man-up opportunities," she said. "Man-ups can make or break a team and [it] hurts [the team] when we don't make them."
For the rest of the season, Marinaro looks forward to playing the remaining teams in the Tri-Valley League.
"Carpinteria improved from last year and I'm excited to see [what other teams] did as well," she said.
Foothill now has an overall record of 7-0 and a league record of 3-0. This weekend the Dragons will compete in a tournament hosted by Diamond Bar High School where Marinaro thinks "good things" will happen, due to the team's work ethic.
"The girls are putting in some solid work at practice," she said. "I'm seeing some good things out of them. I couldn't be more proud."