Wrap-Up: Girls' water polo takes fifth place in Mistletoe Classic tournament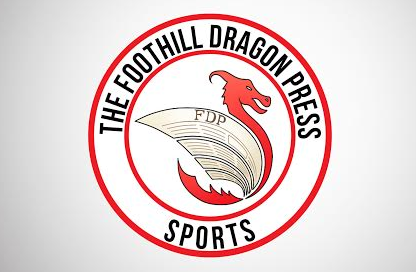 Joshua Modglin
December 7, 2015
On Thursday and Saturday, the girls' water polo team kicked off the season by competing in the Mistletoe Classic tournament held at Newbury Park High School. After five games, the girls took fifth place out of a total of 26 teams.
On the first day, Foothill played its first game against Moorpark High School and conquered the Musketeers with a final score of 11-2. The Dragons then played against Rio Mesa High School, and defeated the Spartans in a "tough" game in overtime with a score of 10-9.
Coach Samantha Mirinaro, formerly named Coach Ebberson, thinks that the team played their "best game" against Rio Mesa.
"I told the girls from the beginning that they [Rio Mesa] were going to be a tough team from the beginning but if they can go out there and pull off a win, it will really set the tone for the season and that's exactly what they did," Mirinaro said. "They played hard and gave it [their] all […] especially when they took [Rio Mesa] to overtime."
The Dragons faced their first loss of the season against Westlake High School on the second day of the tournament and were defeated with a final score of 4-7.
Despite their successful last season, Mirinaro believes there is still a lot of room for improvements.
"I think we have a lot to improve on, this weekend we weren't making any of our 'man-ups' and you can see how tired they are. I think we need to get some more conditioning in and get us back up to speed," she said.
At the second game, Foothill beat Newbury Park High School 6-3. Foothill went on to defeat Harvard Westlake School at their final game of the tournament, with a final score of 9-4.
Mirinaro believes that the team played "very well" throughout the weekend tournament.
"Having a long weekend of five games either makes or breaks [a] team, especially on day two and you see it take a toll on their bodies but they never stopped fighting," she said. "I'm very proud of them."
Based off of the first games, Mirinaro predicts that the girls will have another successful and "strong" season.
"The girls are excited for it this year, as am I, and they are willing to work even harder to show other teams that they mean business," she said. "We are still early in the season and these girls have the fire in them."