Holiday gift guide: Clothes and accessories for him and her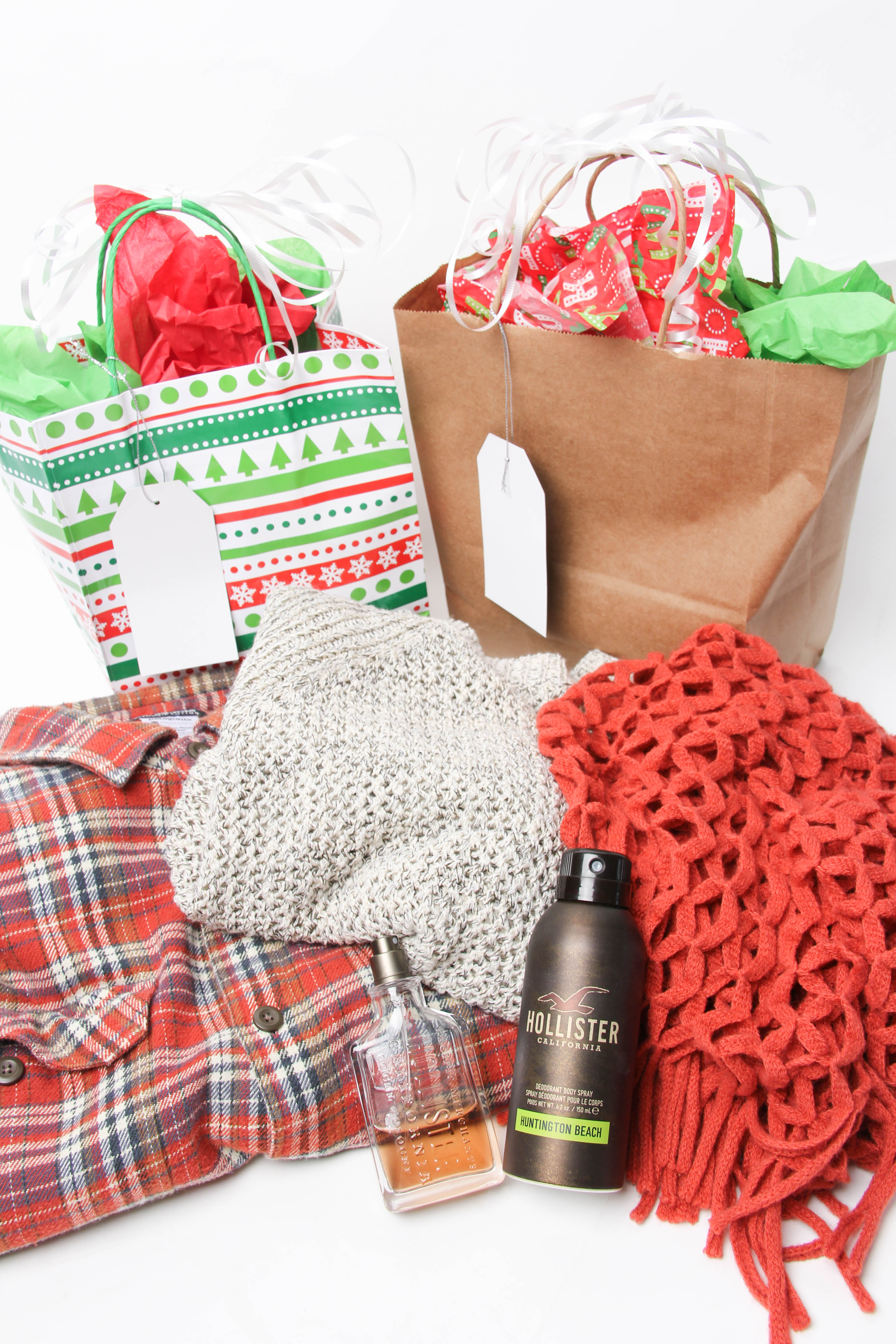 The holidays are a time meant for relaxing and spending time with family and loved ones, but they can also be extremely stressful when you don't know what kind of presents to get for people. Clothes and accessories are always a go-to option.
Some great things to get for boys, whether they are your secret santa pick, best friend, or significant other are:
This wallet is not only fashionable but reasonably priced. Also, every boy needs a wallet.
Beanies are a great way for boys to accessorize almost any outfit.
This Hollister flannel is easy to dress up or down and is a great article of clothing for any boy to have in his closet.
Boxers are great gifts but can be awkward to give to someone if you're not dating them.
Personalized Phone Case
These can be found fairly inexpensively on Skinit or Zazzle, and they make for a one-of-a-kind accessory.
Even though Rainbows can be really expensive, they're extremely high quality and tend to last much longer than other flip-flop brands.
These make good presents especially if your guy lives in a sunny place like Ventura.
Although sweaters are on the more expensive side, they're key items to any wardrobe and usually last a long time.
Hats can be really good gifts especially if they have one of the boy's favorite sports teams on them.
Some gifts that girls, whether your close friend or girlfriend, are sure to love are:
This tends to be a more romantic and expensive. However it will be a gift that most girls will treasure and keep for a lifetime. 

Scarves are a great, and reasonably cheap way for girls to accessorize they're outfits. They come in many variety, colors, and patterns.
This is a great gift because it's something that a majority of girls wear.
Cute and cozy PJs are something that many girls value and love. If you're buying for a best friend, you could even get a matching pair for yourself.
Although perfume can seem like a waste of money for the amount you get, most girls love having several different fragrances to choose from.
A girl can never have too many sweaters or jackets to use during the chilly Winter season.
These can be very expensive but most girls love designer brand shoes and keeping warm in boots that they'll be able to wear for a long time.
This is something that not all girls have and it's sure to be a pleasant surprise for anyone.
The wand is a great product that works on almost all hair types to give perfect curls. This type of curling iron is also becoming really popular and any girl is sure to be excited to use it.
This is a good gift that can be taken in either a romantic or friendly way. It's a great, unique accessory and is something that she'll always remember you by.
Whether your're looking for a best friend, significant other, or just a simple secret santa gift, have no fear, the holiday fashion gift guide will help you along the way. The holiday season doesn't have to be stressful anymore.
Editor's Note: If you've noticed any students at Foothill with an amazing and unique style that you think deserves recognition and a feature article, send us an email with your suggestion! Please include the full name of the student and their grade, along with yours! Send the emails to: F[email protected]