Go gorgeous for this year's graduation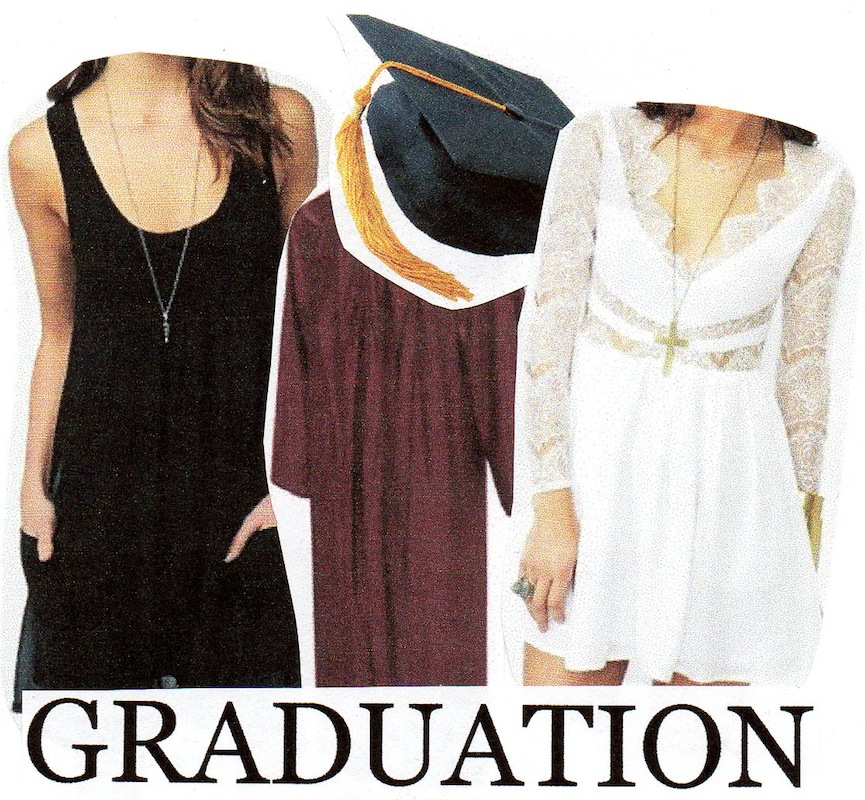 Kirsten Wiltjer
June 5, 2012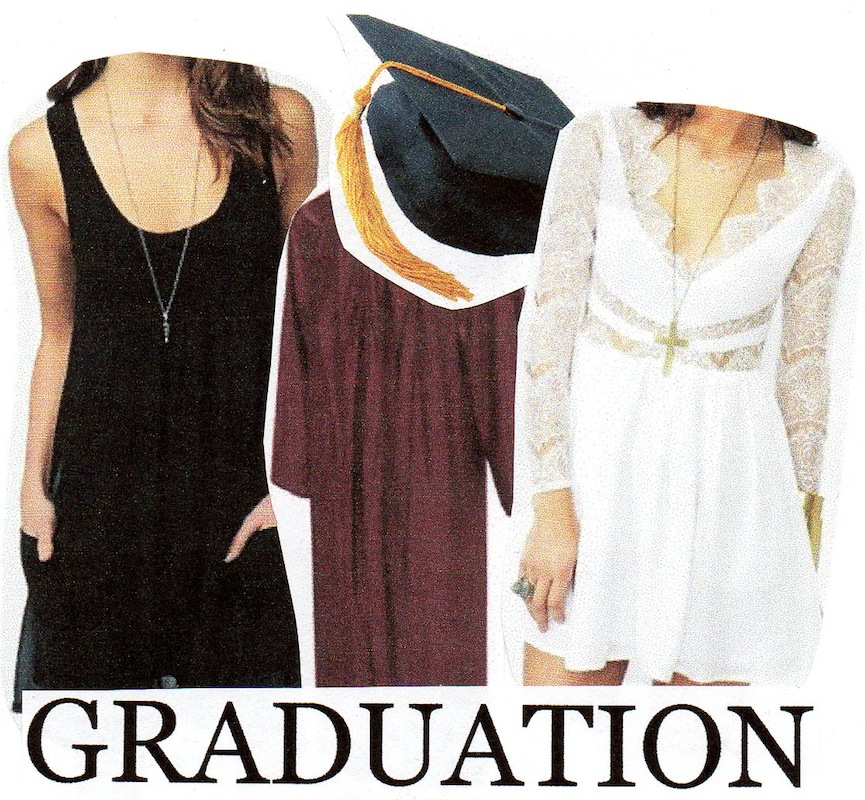 With the quick closing of the school year and the rapid approach of graduation, it comes the time for senior girls to decide on what graduation dress to wear under their maroon robes. My personal favorite place to find dresses for occasions like these is Urban Outfitters, and most of the dresses I have picked are subsequently from there. Whether donning the grad robe or simply watching from the crowd, these are some ideas for your formal wear to any graduation ceremony.
My first choice from Urban is a simple black frock. This can be used for absolutely anything, formal or informal; therefore it is well worth its price. If Foothill girls plan on matching their dress to their maroon robe, this in black would be an optimal option.
The next is another black garment from Urban, however more shiny in color than the last. It covers more of the top half of the body and sports floral stitching on the front top. In the image, the model inspiringly wears it belted, but without this addition it would still look amazing. This would be another dress to match with the robe.
The last black dress from Urban is completely lace and cut down to the bottom of the torso in the back and sits high in the front. This is my personal favorite and is spot on for an occasion like graduation. It is a perfect length and appropriate in the right areas even if the back is low.
The next piece of clothing from Urban is a t-shirt dress of light, flouncy material. It is a color-block of white and black with a single stripe of black in between the color change. It is the ideal clash of "schools out for summer" and overall the graduation ceremony.
The last piece from Urban Outfitters is an all white, modest, cinch-waisted dress. It might not match the maroon robe as well as the other pieces, yet this would still be a great option for graduation. The back is my favorite feature with the crisscrossed straps.
The final two dresses are both the most expensive and from Nasty Gal. However, they are both gorgeous and flattering as well. The first is a combination of white solid material and lace. The dress is beautifully elegant and will make any girl look like a princess at their graduation.
The second from Nasty Gal and final overall idea is a cute daisy floral dress. It is such a summery frock and ideally modest for graduation, with a surprise open back that reveals just the right amount of skin. It completely deviates from matching the robe but I don't see anything wrong with that.
All these dresses are great ideas for the graduation ceremony both for participants and viewers. Furthermore, search additionally into the depths of Nasty Gal and Urban Outfitters as I am sure that there are plenty of suitable graduation dresses at a range of prices.