Four shoes for every prom style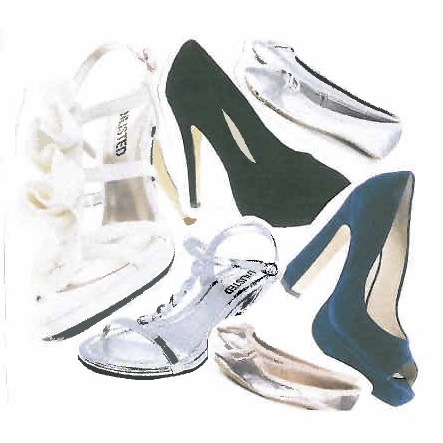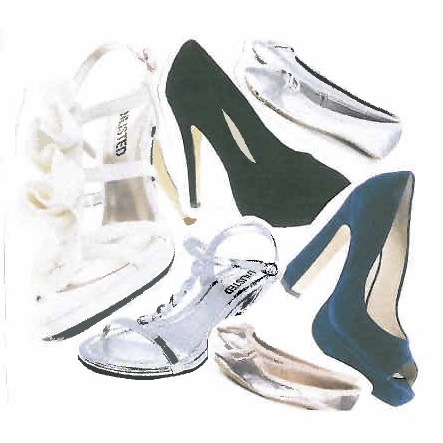 Finding the right shoe depends on the length of your dress, your comfort zone with wearing heels, and the height of your date, but shoes are the key to finalizing your perfect prom style. Here are four different styles that can work for each and every girl.
#1: The Pump
For girls who are comfortable walking in tall heels, the pump is a wonderful choice. But, it's a horrible idea to wear tall heels without the ability to walk in them; you simply look trashy. If you insist upon wearing the taller pump, I suggest practicing by walking around in your house a couple times for about two weeks before prom. It may seem ridiculous, but practice makes perfect and exuberates a more polished look. If your date is much taller than you or your dress is long and you are short, the pump is also optimal. For most people, however, pumps look fabulous with short dresses, while strappy sandals are more suitable for long dresses. I found two pumps at ASOS that are versatile for many different colored dresses. The first is a classic black pump and the second is a blue, thicker heeled, opened toed pump.
#2: The Miniature Heel
Girls who don't fall in the previous category can still be chic in a smaller heel. There is nothing wrong with starting small. I discovered a wide variety of tinier heels at Macy's. If you're planning on wearing these, you must take into account the length of your dress. If it has a train or is longer in the front, consider getting it hemmed to ensure you won't be tripping over your dress throughout the night. If your date is shorter, these heels can help you avoid looming over your date. Guys generally don't like feeling like the smaller partner in the couple. My favorite choice from Macy's was a strappy silver pair with stones lining the middle strap.
#3: The Strappy Heel
This form of the high heel is by far the most fit for spring and summer. They are practically gladiator sandals that have been converted into a fabulous pair of heels. This shoe will be my choice at prom, and will both match my long dress and improve my short height. Again at Macy's, my favorite pair of these heels was a white sandal with somewhat undistinguishable flowers or ruffles down the middle strap. These heels are bound to look impressive with a longer rather than shorter gown.
#4: The Flat
For maximum comfort, ballet flats take the cake. This final category is for ladies who prefer not to mess with any level of heel and decide to dance the night away on the comfort of the flat ground. It is totally understandable to choose the relief of flats over fashion's heights. Once again, if one's date is short these are helpful to aid in the balance of heights. There are always adorable flats to be found and at Topshop, and I discovered two gorgeous pairs of the same metallic flats in pink and silver.
If you choose the right pair of shoes that fit you and your style, prom will be a guaranteed success.