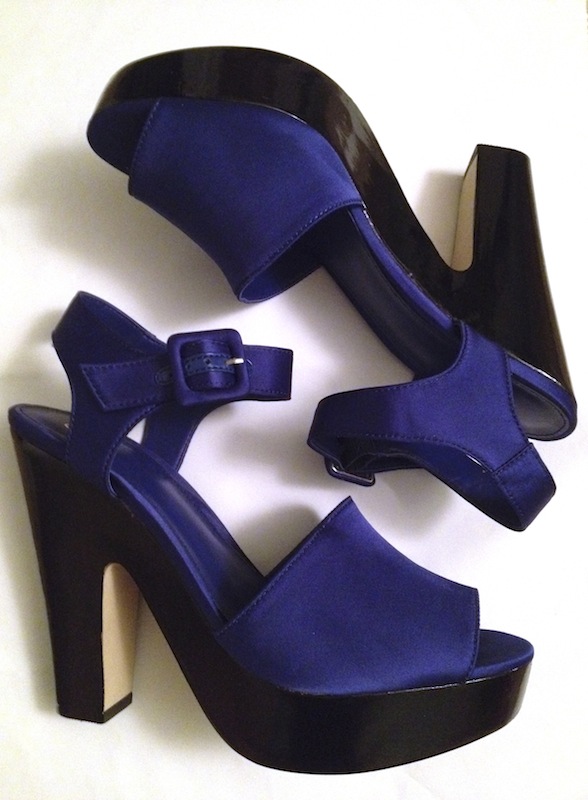 Transforming bright shirts, shoes, dresses and even pants, cobalt blue has been surrounding all the runways this season. Paired with black, it has been the theme of some designer's shows, including Monique Lhuillier, who centered all of her Spring 2012 pieces around the brilliant cobalt blue, basic black, a stunning yellow, and bright white.
This color has been proven to be practical in an incredible amount of ways.
The latest trend in jeans-wear is the colored jean. There are fifty-five colors alone at Joe's Jeans, and corresponding with the trend, a cobalt blue jean is available. This can look elegantly simple with a white tee and a black blazer.
A dress is another article of clothing that is sunny, relaxed and light in this style of blue. I discovered a casual, collared cobalt dress with a cinched waist at ASOS. This dress is perfect with white or black flats. Additionally, when it gets chilly in the early spring mornings, pair it with a short, black cardigan.
This tight dress with mesh cutouts from ASOS is for more formal occasions. Worn with gold jewelry and black heels, it's an ideal party dress.
Lastly, at an online shop called Nasty Gal, I found a pricier, corset cobalt dress that can be either causal on a spring day with a long black cardigan or edgy for a night out with a leather motorcycle jacket.
Another look for cobalt is a mini-skirt. A tight bandage skirt from Nasty Gal is ideal for dressing up any outfit. A tucked-in tight black long-sleeved shirt with a big gold statement necklace properly matches this skirt.
Another popular style is a loose fitting button-down blouse that tucks easily into high-waisted shorts or flows over black tights. An example of a cobalt touch can be found once again at Nasty Gal. This scoop-neck version has enlarged pockets that broaden the blouse. The sleeves can be folded up so the shirt doesn't appear overly baggy.
On the accessories front, any bulgy necklace of cobalt or with tones of cobalt can match with black, yellow, grey and white tops in general. For a different accessory, on Asos I spotted a suede cobalt side bag with leather straps that would fit with any outfit that features the colors named above.
This shade is a great way to display a sense of style at school or any environment. With any element of cobalt, an outfit can automatically be brightened and illuminated in the relaxed blue hue.