Wrap-Up: Foothill girls' varsity volleyball beats Santa Clara 3-0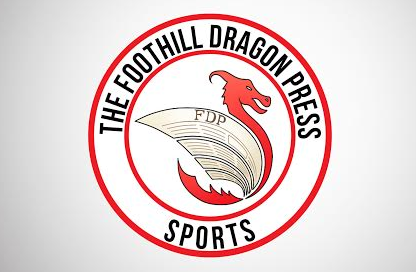 Kathryn Brandi
October 14, 2015
The Foothill girls' varsity volleyball team defeated Santa Clara High School at Santa Clara on Tuesday night. The team won all three sets with a final score of 3-0 and individual set scores of 25-8, 25-19, and 25-20.
"We are still trying to find that rhythm that gets us to be aggressive enough to score points from [our] pin hitters," Coach Chip Tarleton said.
Tarleton felt that the team was "a little sluggish" due to the back-to-back matches and heat but also felt that the team "did what was necessary" to win.
Varsity player and junior Payton Grenier thought that the team struggled with "little unforced errors" but eventually "got it all together and came up on top."
She also felt that the team communicated and cooperated with each other.
Tarleton thinks that the team has gotten "better at not doing things to hurt themselves" and has improved on their "serve receive passing." He also believes that he is able to "coach a lot more during the games" because the players are "more comfortable at the varsity level."
"[Our] serving is very solid and our core players, even though they are only sophomores, are not first-year varsity players anymore!  They are more comfortable at the varsity level and that allows me to 'coach' a lot more during the matches instead of needing to 'teach' them like I do during practices," Tarleton said.
Tarleton hopes that the team will keep a "mindful attitude" and rest up for the last few matches of the season.
"[We need to] maintain a mindful attitude this coming Thursday against Fillmore and get some much needed rest during most of fall break. Then get back in the gym and finish strong in our last three league matches," Tarleton said. 
The Dragons have seven wins and one loss in Frontier League and eleven wins and ten losses overall.