Wrap-Up: Foothill Girls' volleyball conquers Santa Paula 3-0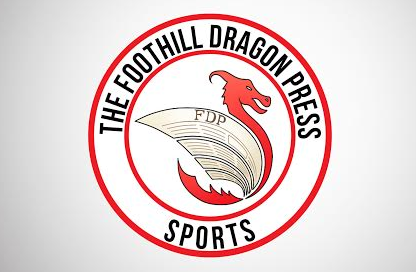 Kathryn Brandi
October 13, 2015
The Foothill girls' varsity volleyball team defeated Santa Paula High School on Monday night on their home court at Cabrillo Middle School. The Dragons won with a final score of 3-0 and individual set scores of 25-20, 25-17, and 25-14.
Coach Chip Tarleton felt that the team played "very well" but needs to "continue to work on increasing [their] scoring capability from the pins."
Varsity player and junior Aline Aguilar also thought that the team "played well" but struggled with "receiving the ball when [the other team was] serving."
Tarleton believes that the team handled their challenges well and are beginning to strive to be above average.
"They are starting to develop an identity where they are striving to not be average," said Tarleton.
Tarleton noticed that the team handled their challenges well because they "did not experience the mental and emotional let downs that have occurred in previous matches."
Tarleton felt that the team did well with "pretty much everything."
"We are at the top or above the national average for high school volleyball in the serving category and we are very good with our floor defense," said Tarleton.
Aguilar thought that the team did "well on communicating and just talking to each other" and will prepare for the upcoming games by "thinking mentally."
Tarleton felt that the team is beginning to perform their best regardless of the opponent.
"They are really starting to apply good fundamental skills and performing their best no matter who the opponent is," said Tarleton.
The Dragons have six wins and one loss in Frontier league and ten wins and ten losses over all.