Wrap-Up: Foothill girls' volleyball defeats Thatcher 3-1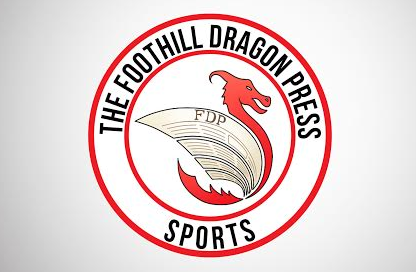 Kathryn Brandi
October 9, 2015
On Thursday night, the Foothill girls' varsity volleyball team defeated Thatcher High School in an away match. The Dragons won 3-1 with individual scores of 25-6, 25-15, 24-26, and 25-14.
Sophomore Taryn Savard believed that the team had "ups and downs during the game."
Savard felt that the team "lost the great energy [they] had" towards the end of the third set and struggled with "trusting each other." Savard thought that the team's trust issues resulted in a loss of "confidence in [themselves] and each other."
"One of our biggest struggles was trusting each other to complete our individual jobs because we were relying on other teammates to get our jobs done for us. As a result of the mistrust, everyone lost confidence in ourselves and in each other [and] the communication levels completely dropped," Savard said.
Coach Chip Tarleton believed that the team "played well" in the first two sets but "fell apart" in the third set.
"They played well in the first two sets then they let the crowd affect them and they pretty much fell apart mentally and emotionally in the third [set]," Tarleton said.
Tarleton thought that the team "came back a little better" in the fourth set and "[served] the ball the way we have been trying to teach them since July 13," Tarleton said.
Although the team faced challenges, Savard believed their difficulties were "helpful to [their] success."
Savard felt that the team "did really well" on "passing off the attacks from the other team" and that the "digs from the hard hits really helped [the] team pull through in the end."
Savard believes that the team's overall young age is what makes the team "unique."
"I think our team is really unique in a way because it is still a very young team. I believe that because of this, once we get to our final years at Foothill, we will become a much stronger team mentally and physically," she said.
Tarleton believes that the team's next goal is to "get back on track" and to play "good" volleyball.
"Get back on track with our expectations to just play better, not concerning ourselves with winning or losing but playing good, solid, fundamentally sound volleyball. Physically, emotionally and mentally," said Tarleton.
The Dragons have five wins and one loss in Frontier League, and nine wins and ten losses overall.