Wrap-Up: Foothill girls' volleyball defeated by Cate 3-1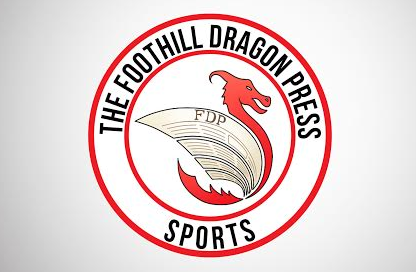 The Foothill girls' varsity volleyball team was defeated by Cate High School on Tuesday night. The team lost 3-1 with individual scores of 14-25, 18-25, 26-24, and 19-25.
Coach Chip Tarleton felt that the team struggled because they were competing against a "championship team" and believes that the Dragons need to learn how to play like last night's competition.
"They were playing against a seasoned, championship team. They will have to learn how to play like that themselves," said Tarleton.
Tarleton believes that the team applied what they had worked on at practice during the game and "fought hard" despite their competition's high rankings.
"They played well against the number one ranked team in our division in Southern California. They fought hard and continued to work on applying their training," said Tarleton.
Sophomore and varsity player Heather Ellison thought that the team struggled with "getting a block up and also hitting the ball with more force."
Although the team had a few challenges, Ellison felt that the team's desire to play well against a "harder" team helped unite them and get them through the difficulties of the game.
"When we play harder teams we tend to want it more and that brings us together as a family and coming together helps us get through [our] challenges," said Ellison.
Tarleton also thought that the team played "very well" and has improved since the first game of their season.
"[The team played] very well. Just a few little things they need to get better at and they will be fine. They are starting to realize that they can compete with anyone in our division," said Tarleton.
The Dragons have four wins and one loss in Frontier League and eight wins and ten losses overall.