Wrap-Up: Carpinteria is defeated by Foothill girls' volleyball 3-1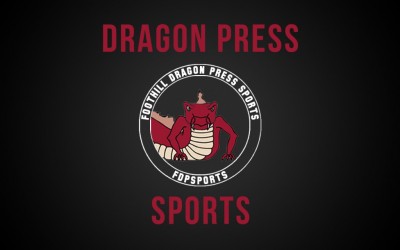 Kathryn Brandi
October 2, 2015
On Thursday night, the Foothill girls' varsity volleyball team competed against Carpinteria High School at their home court at Cabrillo Middle School. The Dragons won with a final score of 3-4 and in\
dividual scores of 25-20, 21-25, 25-16, and 25-11.
Coach Chip Tarleton believed that the team struggled with consistency and "not letting down after they've played well."
Meanwhile, sophomore and varsity player Heather Ellison felt that the team could improve on keeping their "hits in and limit [their] unforced errors."
Although the team had their challenges, Ellison thought the team worked together to keep a high "energy level" and communicated well.
"We did very well with keeping our energy levels high and talking with one another. I think my team has very good chemistry together, even though we will sometimes yell at each other, that is part of the game and we still come back together and work together as a team," Ellison said.
Tarleton felt that the team "played as well as they've played all season." He also thought they "passed the ball, hit, blocked, [and] served well."
Tarleton believed that team prepared well and "are getting better." The team will continue to prepare for the upcoming games by "working harder."
The team will prepare by "working harder than they've worked all season. Only two more opportunities to practice before [playing against] Cate at home next Tuesday."