Embody holiday spirit with unique outfits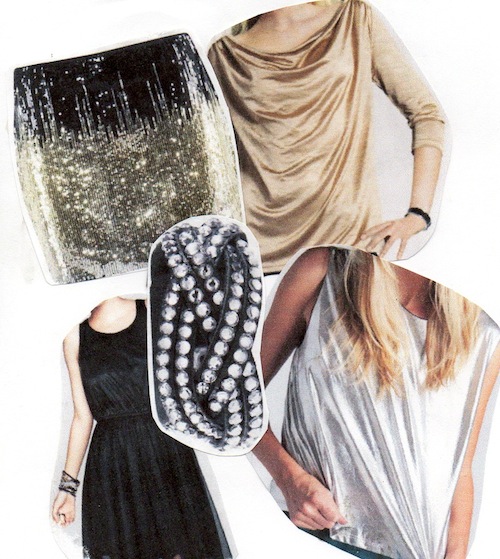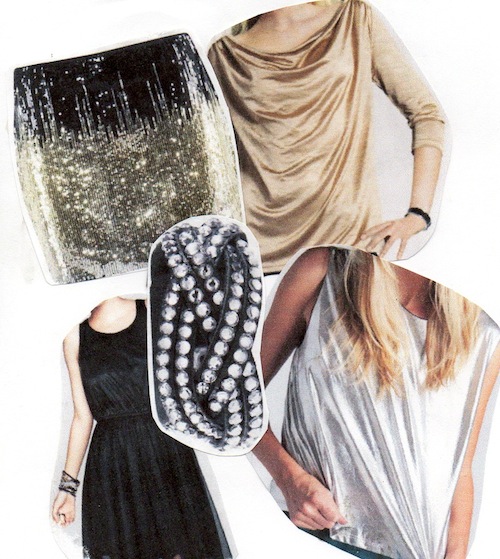 As the holidays approach, many of us will be attending family gatherings, Christmas parties and festive meals. Finding practical yet chic outfits can undoubtedly be a challenge this time of year. But with winter's best styles, it's possible to keep warm and look your best.
For Thanksgiving, most family dinners are mandatory events, however depending on the type of family coming it might be a formal occasion or a PJ event. In my family, the dinner consists of my parents, brother and I; and I always wear my pajamas.
For those who don't have that option and must dress up for the occasion, dresses are not required in order to make a statement. Black tights paired with any top makes a great outfit. This gold top from H&M, a perfect holiday color, is particularly attractive with tights and boots.
Another great outfit for a Thanksgiving dinner with the relatives can be a black tank top paired with this sparkling skirt from H&M.
As December nears, Christmas and New Year's parties begin. Most parties I have attended have some sort of outdoor element, whether a fire pit or a kids' scavenger hunt. Your party outfit must then have the capability of keeping you both warm and stylish whether indoors or out.
This silver top from Urban 1972 can be matched with a tight yet sophisticated skirt from ASOS's and black blazer from H&M. This outfit entails the right balance of warmth and class. The blazer can be easily removed, still the outfit attractive for any party.
This dress from Lulu's is red, a very bold and practical color for the holidays that will make anyone stand out. The dress is half-sleeved and a very light material therefore should be worn at a strictly indoor party.
H&M has a beautiful collection of dresses for the holidays. The cut and diversity in materials is intriguing. My favorite is their draped fringe dress, which can be matched with the black blazer mentioned above.
My other favorite is one of their LBDs. It has a poufy element which is very girly chic. Match this with some edgier jewelry to add a splash of rebellion.
Lastly, every girl needs a classic sequined top in her closet. Paired with a black bandage skirt, it can be a simple, elegant outfit for the evening.
Whether you dress up or go casually, these ideas will help you look your best at all the events this holiday season.