Add a splash to your wardrobe this summer
With summer vacation rapidly approaching, it is easy to get lost in finishing school and summer vacation plans, and easy to forget how to stay stylish outside of school.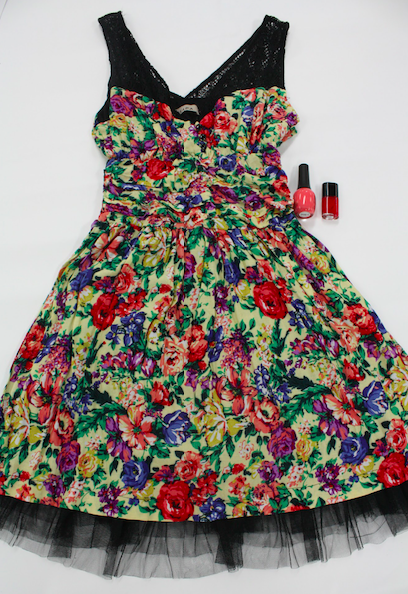 Summer, usually the "warmest season of the year," offers various clothing materials and ways that allow you to add a splash of color to any look.
Just by the act of throwing on a quick floral dress and painting your nails in a summer hue, you can definitely set the summer tone and become fully indulged in the ambience that accompanies the season.
Floral Dresses
Dresses tend to be on the middle of the inexpensive to expensive spectrum, ranging anywhere between $20 to $50, give or take.
They are perfect when trying to dress with the warm, airy season, and are simple outfit choices that don't force you to look for a matching top or bottom.
You can't go wrong with floral dresses when trying to capture the summer mood, and these floral prints often add more pizzazz than just a typical, solid color.
The floral print, which once dominated the 70s, made a comeback in the 90s, and now is reviving the 21st century, is popular for all ages.
Typical retail stores like Forever 21 and PacSun, as well as local thrift stores are jumping on the bandwagon of this new fashion fad and producing floral incorporated dresses into their clothing selections.
When searching for this seasonal apparel, don't get discouraged if you don't find a floral dress that suits you, because there are numerous other stores and online shops that sell these types of dresses.
Bathing Suits
Bathing suits of any color, print, or style are definitely the number one thing that screams summer. Bathing suits aren't a mystery and tend to be easy to find in any clothing store you go to.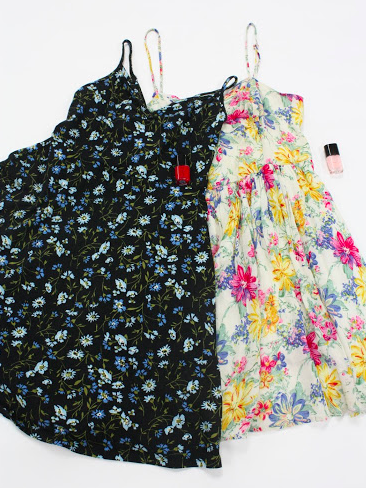 They typically cost anywhere from $15 to $100, give or take, depending on where you shop.
You must take into consideration when shopping with a specific amount of money that bathing suits normally are sold separately, in which you pay for the top alone from the bottom. Popular swimsuit brands include O'Neill, Athleta, and Zumiez.
Nail Polish
As the official arrival of summer unfolds, the pressure to kick up your summer game to new extremes, also known as primping from head to toe, occurs. Nail polish gives an outfit a refreshed look and a clean-cut appearance.
Whether you prefer bold, vivid colors, or neutral, warm tones, there are polishes that will suit your needs and can be found in almost every clothing store's accessories section.
Nail polish is considerably one of the cheapest outfit additions, ranging from $5 to $10.
Light pinks, peaches, and warm blues tend to signify summer and have the ability to pull an entire outfit together.
Don't forget to add matching nail polish to wear with your floral dresses to give the outfit a complete look. 
With these few simple summer clothing and nail tips, be prepared to look "in" this summer season and revitalize your closet.  
Featured Photo Credit: Rachel Horiuchi/The Foothill Dragon Press