Ella Svete has fierce fall fashion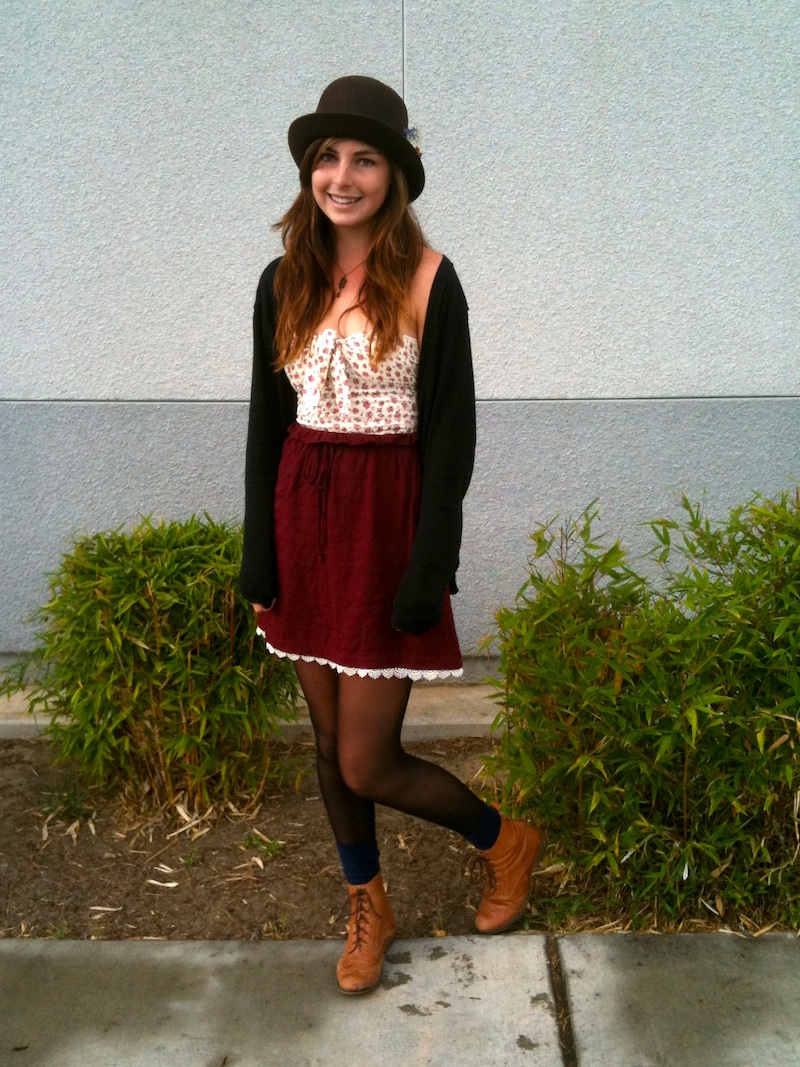 In the halls of Foothill, unique fashion is everywhere.
At this school, everybody has individual personalities and thoughts, and you will often hear teachers and students quoting "Only at Foothill…"
We are a school of over 1,000 unique people, and that truly shows in the outfits worn by students.
Ella Svete, a sophomore here at Foothill, portrays this individual style. Here she wears an Annie Hall, seventies-inspired ensemble.
In Woody Allen's Annie Hall, Diane Keaton puts together boyish outfits with feminine touches. Ella's hat reflects this revolutionary fashion trend.
Her overall outfit is perfect for fall in Ventura. The day was overcast and drizzly, yet warm enough for tights and a skirt. The earth tone colors match the season perfectly.
Ella pairs a top and skirt both from Urban Outfitters, with lace trim which she sewed on herself.
On top, she wears a cardigan from Gap and a vintage hat bought at the flea market. Flea markets are have become popular places to shop for inexpensive, unique and vintage looks.
Tights matched with brown Steve Madden combat boots complete the look.
"I mainly shop at thrift stores, flea markets, Urban Outfitters and LF," Svete said.
Her individual take and idea on fashion makes her stand out from the crowd. With added touches such as sewing lace trim to her skirt and adding small flowers to the side of her hat, she has given her own flair to the outfit. Ella's confidence to wear what she wants is an inspiration to those in the pursuit of style.