Wrap-Up: Foothill baseball conquers Villanova 8-5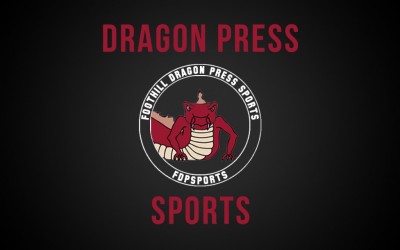 On Friday, the Foothill baseball team played its fifth home game against Villanova Preparatory School, held at Huntsinger Park. The Dragons defeated Villanova with a final score of 8-5.
Coach Clint Ellison believes the team "started great and [was] on fire."
"We brought up 11 guys to the plate in the first inning and scored six runs," he said.
Notable performances were from senior Lucas Wiltjer, who hit twice out of the four times he was up to bat, and sophomore Dylan Tamburri, who also hit twice and stole a base. Senior Andrew Perez pitched four innings, senior Nick O'Connor pitched one inning and sophomore Dale Starr threw the last two innings to close the game.
Ellison noticed the improvement of the team, both on the field and in the dugout.
"Our plays and attitude have been great," he said. "We are really playing well right now."
In order to improve, Ellison knows the team needs to "keep good defense and continue to swing the bat."
Foothill now has a league record of three wins and three losses. The Dragons will play Thatcher School at its sixth home game in Huntsinger Park on Wednesday, May 6.