Wrap-Up: Foothill baseball beats Santa Paula 4-1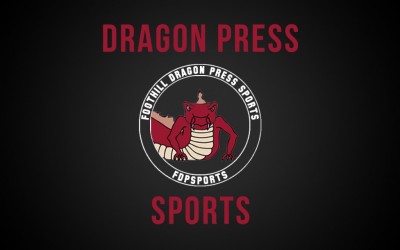 On Wednesday, the Foothill baseball team played against Santa Paula High School. The Dragons defeated Santa Paula with a final score of 4-1.
Coach Clint Ellison believed the team was "competitive the entire game."
"We played great [and] only had one error," Ellison said. "It was a great win and very intense game."
According to Ellison, the most exciting play of the game occurred in the sixth inning. Santa Paula tried to score by hitting to center field, but senior Lucas Wiltjer threw a "go-a-head run" out to junior Josh Ellison.
"It was a great throw that reached [Josh Ellison] on one bounce and it allowed [him] to catch it and tag the runner out at home [base]," Ellison said. "We used that momentum to score three runs in the next inning."
The seventh inning was Foothill's "best inning," where Foothill scored three runs. Ellison thinks that the team could have scored five runs, but "there were base-running errors that cost [Foothill] a couple of runs."
He believes that baserunning and hitting the ball needs to improve, "especially when [there are] runners in scoring position."
The baseball team will play Santa Paula High School again at its next game on Friday, Apr. 24.