Project Understanding Tutoring
In a small cottage-style building behind Eastminster Presbyterian Church, school doesn't end at three for the students enrolled in Project Understanding's tutoring program. Every Monday through Thursday, children and tutors of various ages can be seen working together through letters and numbers, science homework and vocabulary, and bonding through board games.
Nearly 900 children have been tutored through Project Understanding. Though the program is celebrating its 11th anniversary at Eastminster, Betty Whitney, the head of the tutoring center, has been involved with the initial organization since its birth 30 years ago.
"I didn't start it," said Whitney, "but the meetings were held in my home."
Having been a schoolteacher for nearly 40 years, Whitney claims that her passion for children had not ceased, so she became more readily involved with Project Understanding upon her retirement. Whitney had also helped the organization to secure its current location, and helped to renovate the building into a functioning learning center.
Project Understanding has served as a source of solace for both children and parents alike. For an hour, the children receive one-on-one help from their tutors who will specialize in the area that the child needs the most help.
"I feel that it [Project Understanding] assists the whole family, because if parents are unable to help their children – either because they're illiterate, don't speak English, or are too busy – that we're affording them some peace in their home, and the child's self-esteem improves, and their academics improve," Whitney said without missing a beat.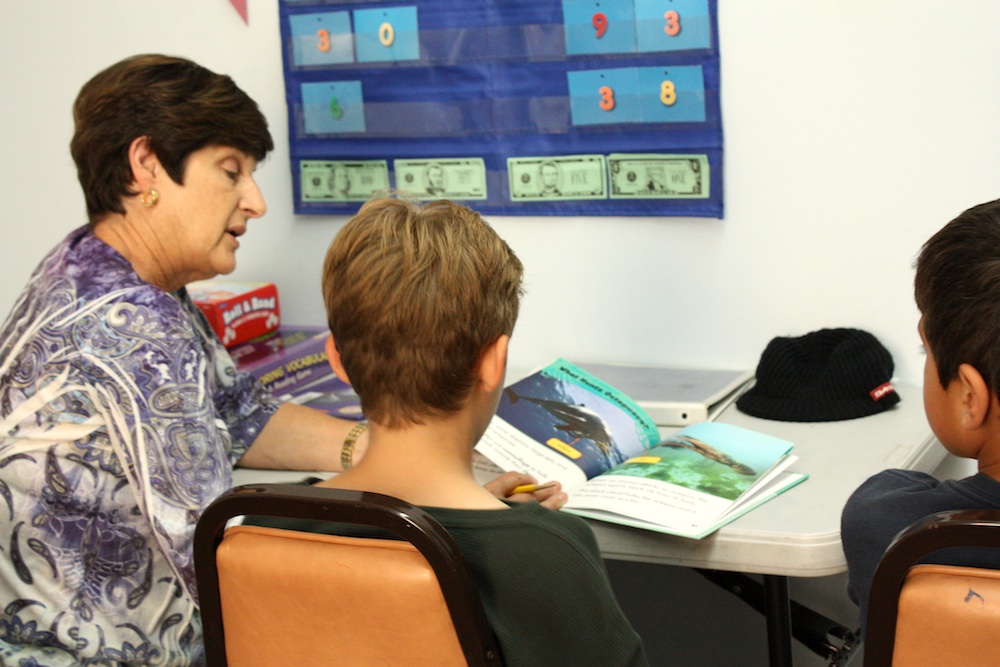 Whitney relies on the help of several tutors to keep the organization going. Tutors range between high school students and adults who have been experienced in the education realm for years. Many of the student tutors come from Foothill, and participate in Project Understanding for their senior Hero Projects.
According to Whitney, 18 Foothill students have volunteered for the program this year, and have contributed greatly to the tutoring of 127 children during the 2010-2011 school year. She feels that since most of the Foothill volunteers are enrolled in AP and Honors programs, they are great role models for the younger students.
"They know all the math terms and relate really well to young children, many of whom come from homes where education is not important." Whitney continued, "And the young person will say how important it is to him or her, and it really seems to make a difference," she finished proudly.
Address: 8180 Telephone Road.
Phone: 805.647.3757