Alex Abele '18 began his water polo career in 2014 as an incoming freshman for the Foothill team. Ever since, he has "performed at a high level" according to boys' water polo coach David Wallace.
"Alex is the consummate competitor [and] his effort is a great example of leadership by example," Wallace said.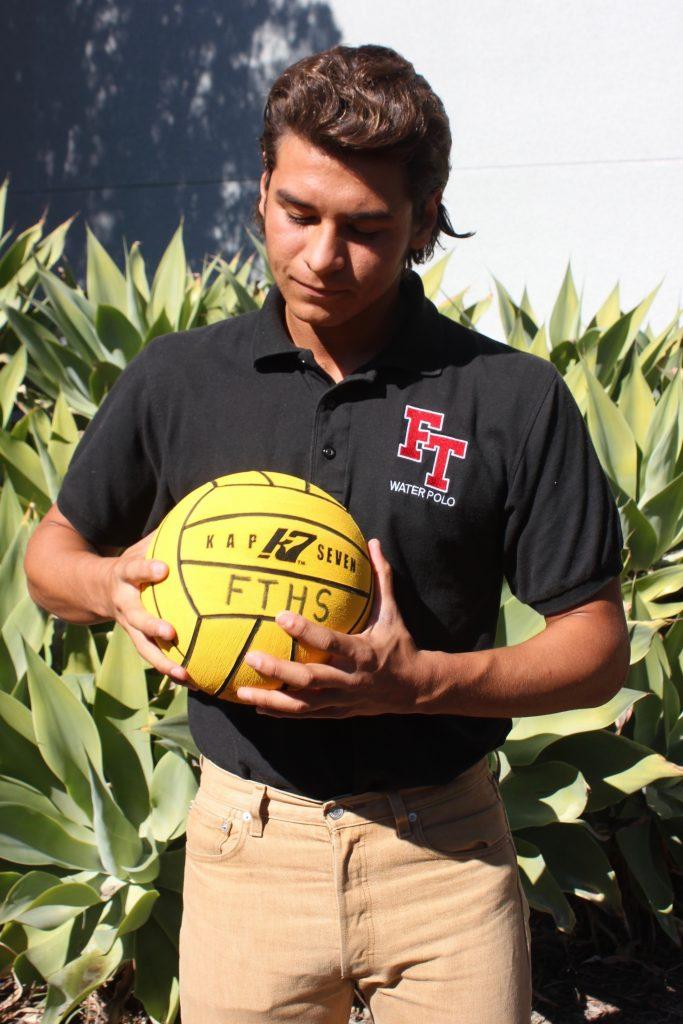 Wallace believes that Abele's contributions to the team are "exceptional," calling him a "goalie and a leader."
"Alex is the captain of our defense," he said. "He performs at a high level in games, blocking shots and making steals out of the cage."
"He is our last line of defense and we can trust that he will do everything in his power to keep the opponents off the scoreboard."
For Abele, the game of water polo means "build[ing] character and working with the team," among other things.
"I like that [water polo] is a real team sport […] you rely on the team a lot," and that "it keeps you in great shape," he said. "The best physical condition I have ever been in was during water polo season."
He believes that the key to success in water polo is "exceeding your own expectations and pushing yourself."
"You have to want to get better, you have to want to be the best athlete, and you have to be able to take the extra step," he said.
Abele is very well-respected among his teammates. Zion Denzel '19 remarked on the energy that he brings to the team.
"Alex is one of our most valuable players, and he is one of the most enthusiastic and influential players," Denzel said.
[soundcloud url="https://api.soundcloud.com/tracks/292588651″ params="color=ff5500&auto_play=false&hide_related=false&show_comments=true&show_user=true&show_reposts=false" width="100%" height="166″ iframe="true" /]
Teammate Andres Coppa '18 also remarked on the positives that Abele brings to the team.
"Alex just has a natural charisma that makes him a likable person and a good teammate. He knows when he needs to be serious and he also knows when to have fun," Coppa said.
Abele expressed his gratitude for the Foothill sports program, crediting it for his progression over the years.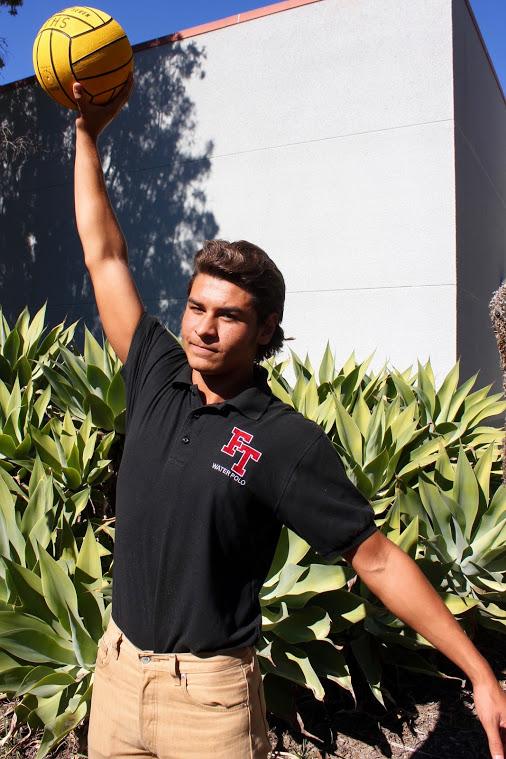 "There's a great coaching staff and we have a great athletic department. They've helped me learn a lot," he said.
"The players on the team are very approachable, [and I] can always come to them for advice or help. They believe in me, [which is] a huge blessing."
He recognizes that Foothill is a new program and although they "are not dealt the higher hand," he feels that "they do a good job overcoming [it]."
"[We don't have] a larger pool of students to choose from, we don't have the established program, [but] we do a good job overcoming," he said.
Abele's mindset before any game remains the same every time: he plans to "go out there and do his job."
"I know that I'm going to go out there and play the best I can, and that's what I can give. It might not be enough, but it'll be enough for me," he said.
Although he views himself as competitive, he also acknowledges that water polo "is also about having fun."
Since Abele is a junior, he will take part in his final season of Foothill water polo next fall. Because of this, he looks hopefully to the future with clear goals set in his mind.
"I would love to make All-CIF and All-League, that would be incredible," he said. "As a team, [I hope for] improvement year-by year."