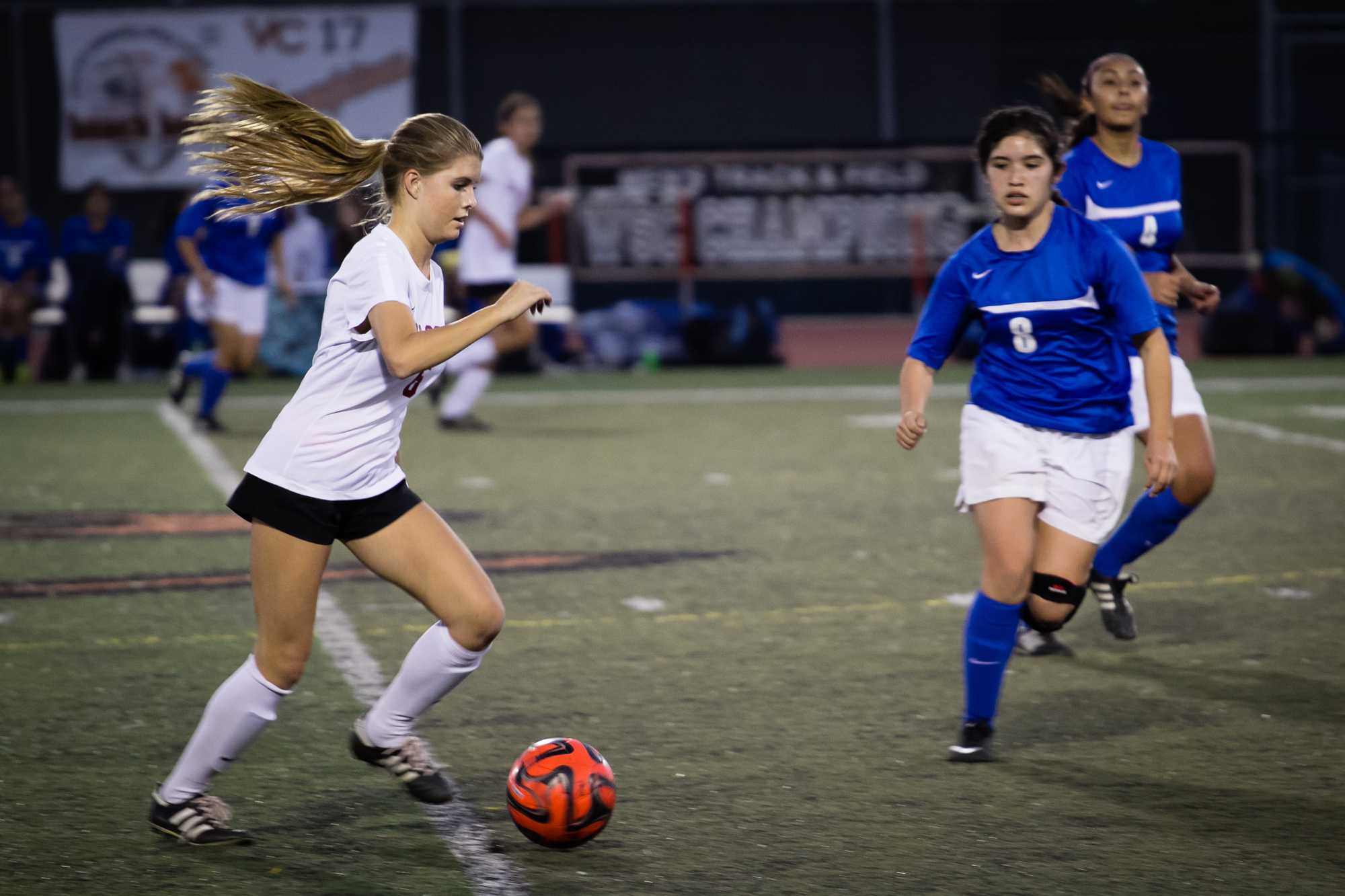 The sun set over the Ventura College stadium as spectators gathered to watch the girls' varsity soccer team play their second game in Foothill history. The team tied 2-2 against Fillmore in their critical first home game of the season.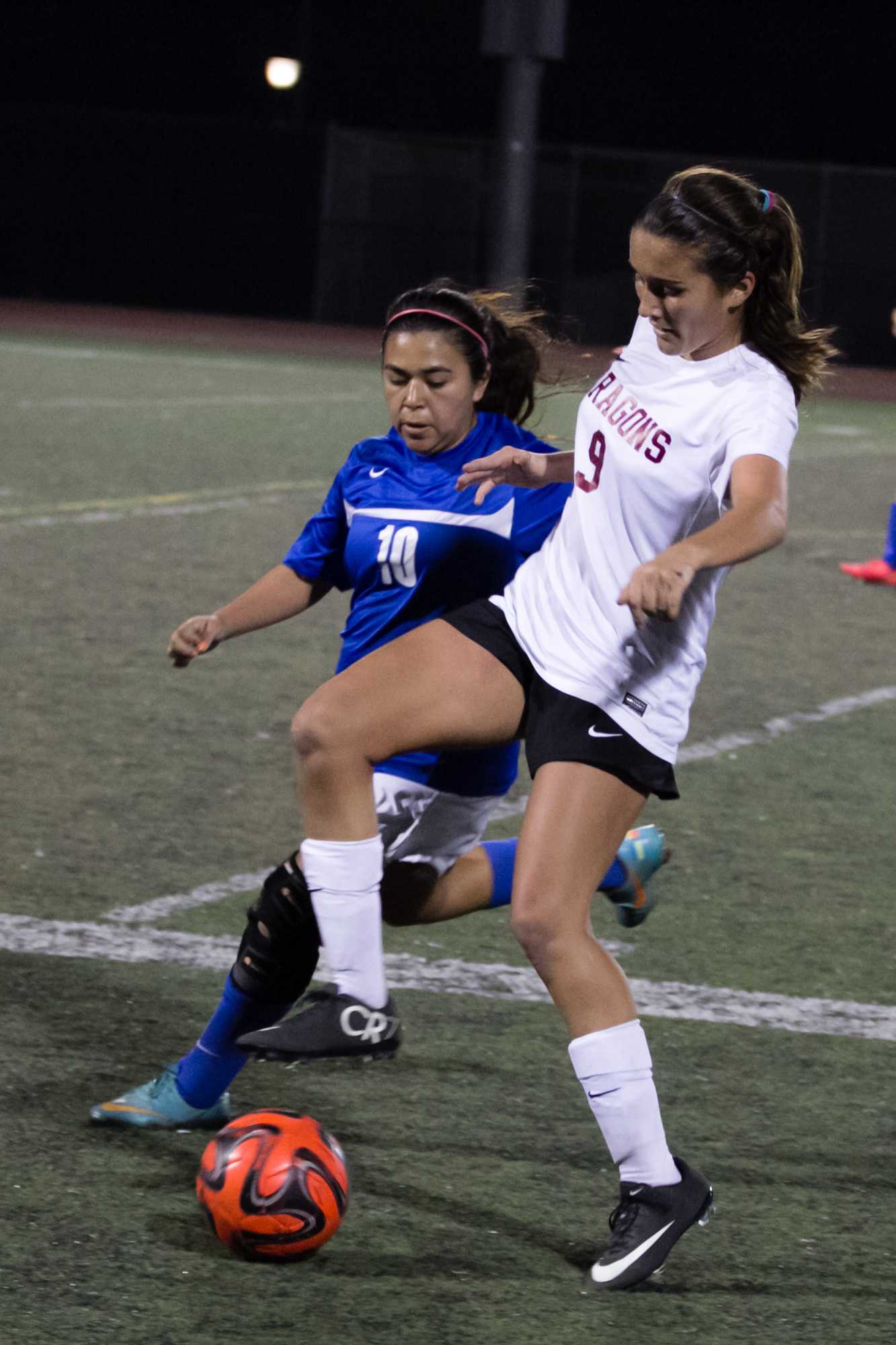 Early on in the first quarter, the Dragons scored a goal when freshman Nichole Hendrix kicked the ball across the field into the goal. The crowd erupted in cheers.
Foothill scored again later on when Hendrix assisted sophomore Katie Hernandez in moving the ball into the net and over the goalie, who had dived to block a previous attempt.
At halftime, the game was 2-1 in favor of the Dragons. However, with 20:27 on the clock, Fillmore scored, tying the score at 2-2, which lasted for the duration of the game.
The game went into two 5-minute overtime periods, but neither team managed to score.
Twice in overtime, Fillmore nearly achieved goals, but both times goalie and sophomore Alex Cohen dove to block them.
The crowd stomped their feet and cheered every time the Dragons made a good play.
The girls' varsity played after the junior varsity team, which lost 0-1.
Coach Analiese White said the most crucial play of the game was Cohen's final block and that it "really picked up the intensity of the game."
"I was scared and my face hurts," Cohen said, in response.
White thought that although they could improve communication, she believes they have "gelled very quickly as a team." The coach said that she is excited to see the team work on player development and "become one unit."
"We'll get it next time," White said.
Cohen agrees that communication could be improved, but "when we pick up on what we need to improve we do improve it right away."
[soundcloud url="https://api.soundcloud.com/tracks/185177635″ params="color=af2114&auto_play=false&hide_related=false&show_comments=true&show_user=true&show_reposts=false" width="100%" height="166″ iframe="true" /]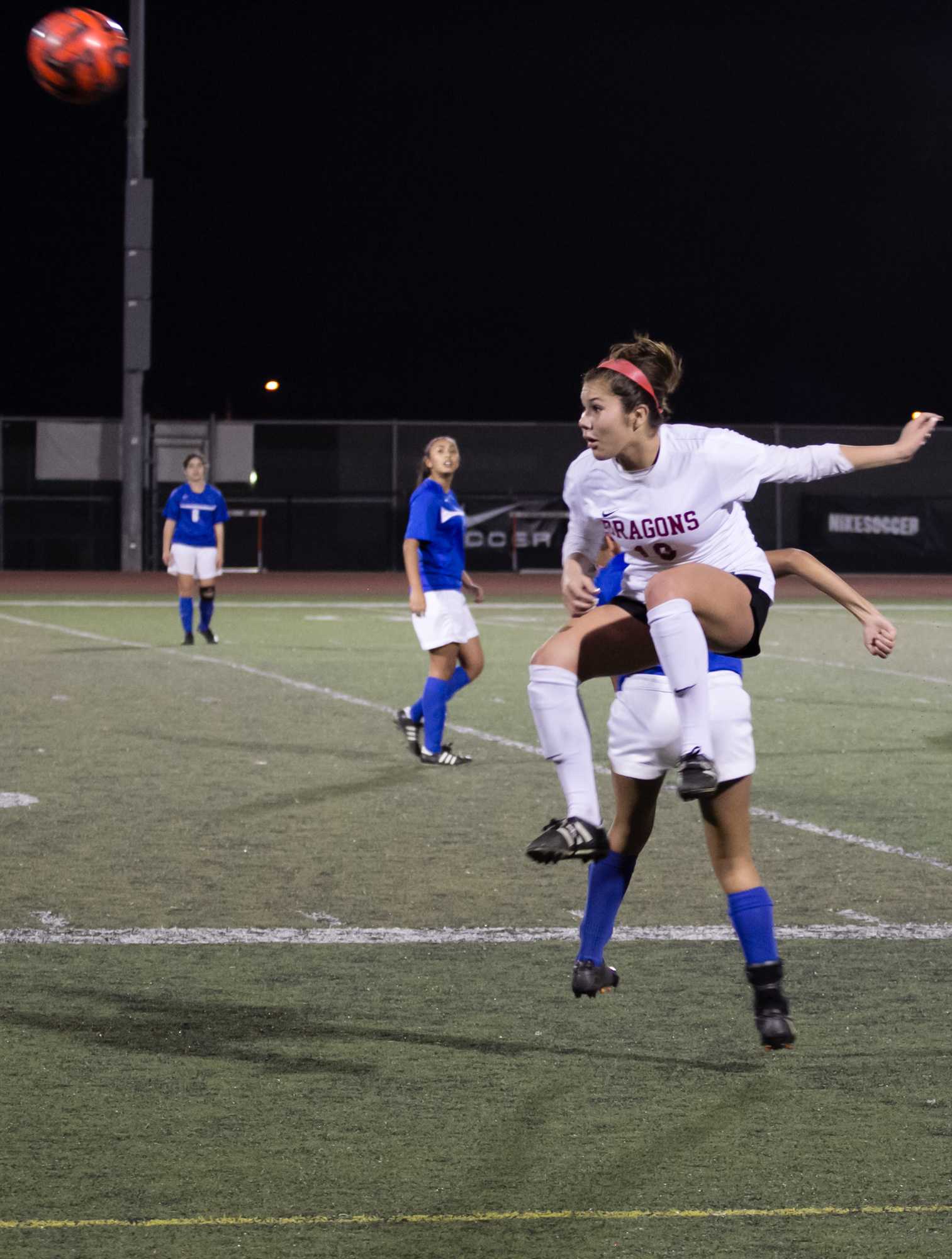 Freshman Gwennyth Redemann played in last night's game, but wasn't impressed with the outcome.
"I thought our first game was a lot better. We're going to try to calm down and attack more," Redemann said.
Brianna Santarosa, an opposing Fillmore player, said, "I think we could have won. But I feel like our team has a tendency of starting off really slow, and it just got to us."
Foothill Sophomore Sidney Shinskey said that although it wasn't her best game, she was happy that she switched from Ventura to Foothill soccer because of the "team spirit."
"Look at all the people supporting! It just feels good," she said.
Shinsky wanted to show Fillmore that Foothill's new team was ready to play hard.
"It's our first home game. [Other teams] don't know about us, they don't know about our school," Shinsky said. "So we just need to come out and take it to 'em."
Freshman Sabrina Almarez believes that her team played really well together and is ready to be a part of Foothill's historic program.
"I feel really excited because we're making history as we go. Each win is another mark in the history book," Almarez said.
…………………………
Background Photo Credit: Josh Ren/The Foothill Dragon Press