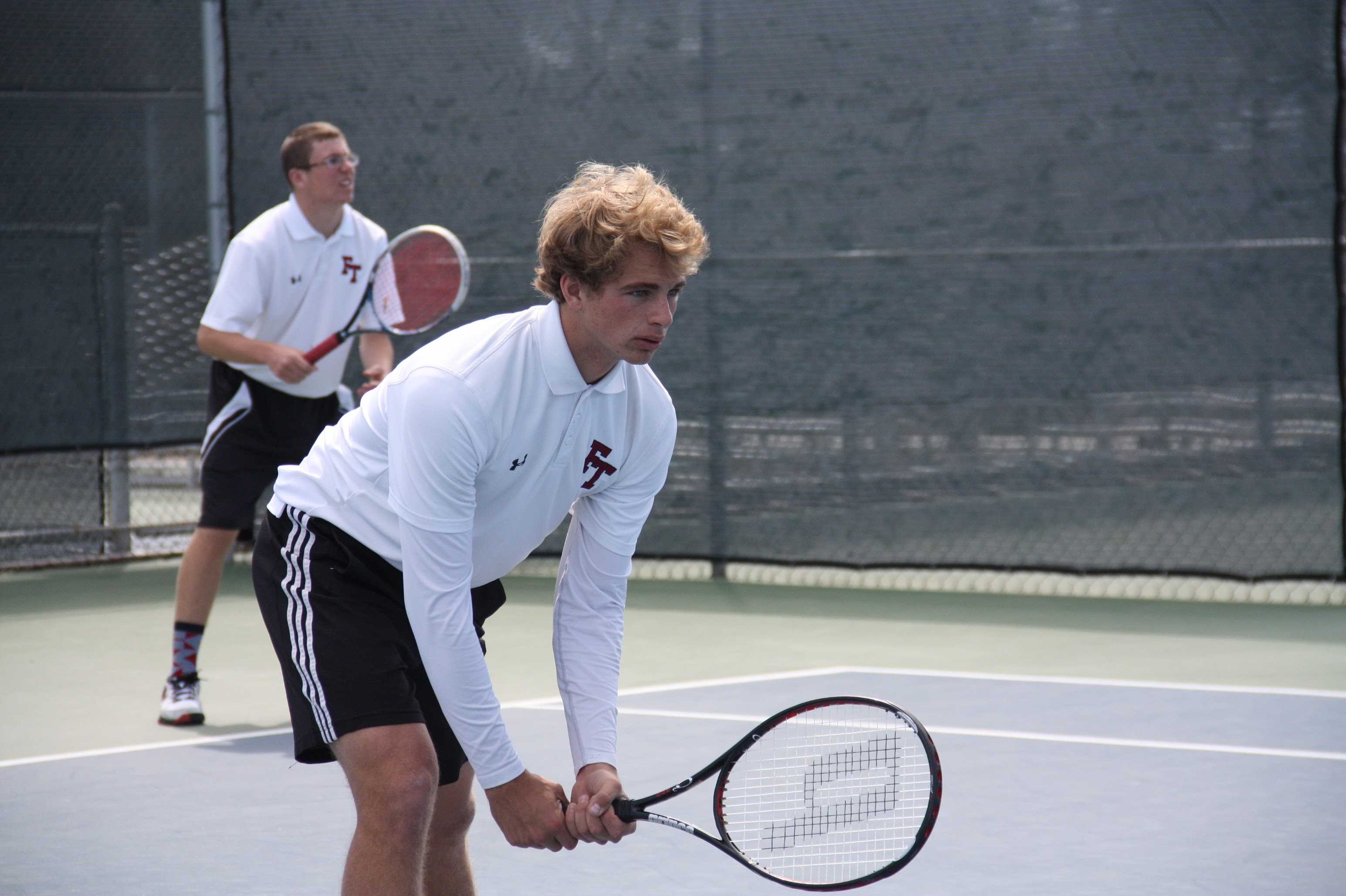 Juniors Dominic DuMont and Noah Colby won the title of Frontier League Doubles Champions against Villanova Preparatory School this past month. This leads the team to CIF playoffs.
The team was defeated by Villanova last season, making this victory "a fulfillment of [their] goal" to defeat the school, according to DuMont.
For Colby, the win marked the "the most happy [he has] been in a really long time."
"As soon as we had finished the last point, I knew this was the biggest win I ever had. We knew it was going to be a huge win for us, and on our first match point we got it all done," he said. "I've never been a league champion before and it feels great to get the recognition from outsiders to tennis."
DuMont, on the other hand, didn't register the win until after he returned home.
"When we won, it felt like any other match at first. With few spectators, there were a few congratulations, but otherwise we just went home. It wasn't until later that the meaning of the victory really sunk in. We have the opportunity to play at the next level for the first time," he said.
Coach Brad McClain is "happy" for his players in their success and their progress as players.
"I'm happy for them. They were seeded as number one as they only had two league losses," he said. "They held up to their seeding."
DuMont credits both his partner and McClain for their achievements throughout the season.
"Noah's a beast of a partner. We work well together because we are a lot alike. We are tough on ourselves when we make mistakes and we support each other when needed […] Our coach, Brad McClain, believes in us and inspires us to be better," he said.
[soundcloud url="https://api.soundcloud.com/tracks/266846994″ params="color=ff0000&auto_play=false&hide_related=false&show_comments=true&show_user=true&show_reposts=false" width="100%" height="166″ iframe="true" /]
Colby also owes his advancements in tennis to his partner and his coach.
"My partner Dominic has always been there for me. He pumps me up when I'm down and he coaches me to play as well as he does," Colby said. "My coach has been there for me since my first day of tennis, telling me on my first day holding a racket 'You have potential to be a great player.'"
"He's been around tennis his whole life and he is hard on me when he needs to be, helping me become the best player I can be," he continued. "Trying as hard as I can to put into practice what he has taught me […] has made me the player I am now."
Colby and DuMont continued on to CIF-SS individual competitions at Cate School and Carpinteria High School recently, where according to Coach McClain, the competition was "fierce."
"This is very difficult as all division finalists are entered, Division I through Division V. Players need to buckle up and be ready as the competition is fierce," he said.
The team lost to the Westlake High School Warriors at Carpinteria High School in the second round. 
Despite the loss, DuMont is happy with the "great" season he had as they played against five star recruits and highly nationally ranked players. 
Background Photo Credit: Gabrialla Cockerell / The Foothill Dragon Press