Supplement your studying with video games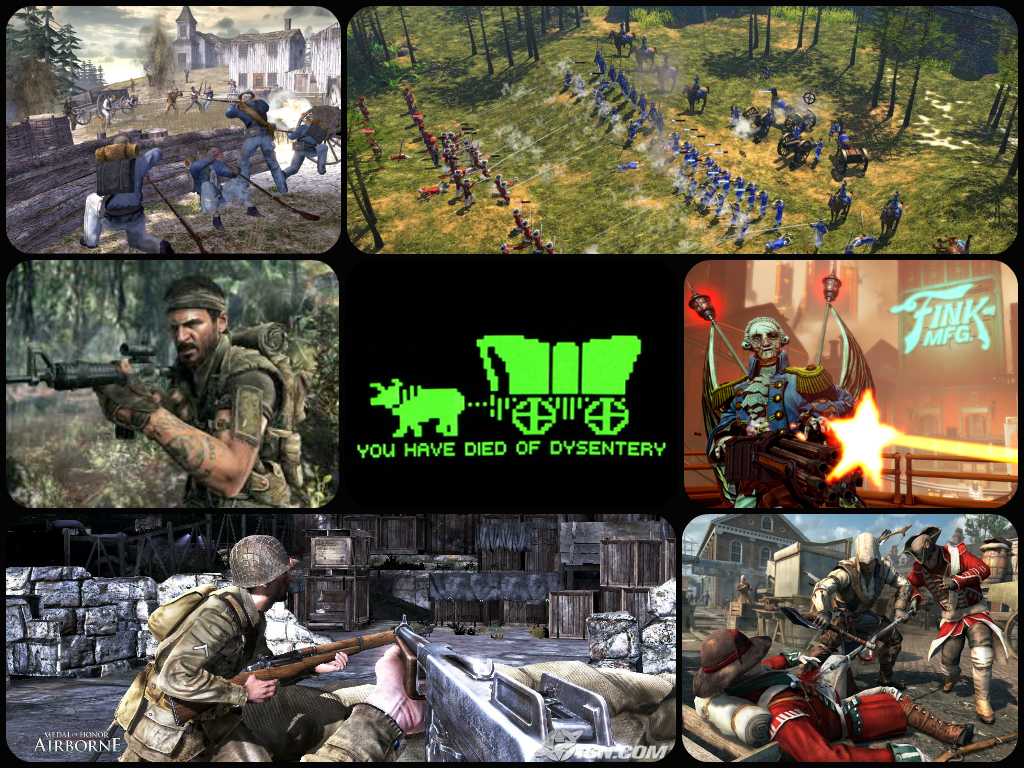 Video games have been seen as a degenerate pastime since the first young adult opted against moving out from his parents home, and decided that basement real estate might suit him better than an apartment or starter home. The reality is video games have matured beyond the likes of Pong, and Pac Man, or even Doom and Quake and the original "bag 'em and tag 'em" first person shooters.
2014 has been coined by video game journalists and enthusiasts alike as the year of the story; the final growth spurt from adolescence for the industry. Video games have transformed into a 21st century art form, evoking emotion, adrenaline, sweaty palms and introducing new thoughts and ideas to a varying audiences.
Video games have developed to coincide with learning and experiencing new things, and with AP tests fast approaching, students shouldn't be afraid to incorporate video games into their down time when they're not studying.
AP US History is a content (or Mr. Geib's infamous "ching") heavy subject, remembering organizations, people, places, and proper nouns is key to scoring the acclaimed "5" everyone is hoping for. Unfortunately, in our frantic memorization and studying, many big picture ideas, and most importantly the tones of different eras, easily slip through the cracks. When you're studying for you AP US History exam don't discount video games from being a positive tool to reinforce big picture historical concepts. Same as you might read Uncle Tom's Cabin by Harriet Beecher Stowe or The Jungle by Upton Sinclair to compliment your learnings in history, you might play video games to gain a more complete understanding and further exposure to time periods and eras in US History.
With the advanced graphics and immersive experiences of video games, history can come alive in the classroom: http://t.co/RIxMWPdl8w #edtech

— EdTech K–12 Magazine (@EdTech_K12) January 24, 2014
When your brain cries for surrender and you've crammed the last of Roosevelt's New Deal programs acronyms into your exhausted mind, take a break from studying history, but not from learning history. Pick up one of these titles to reinforce the last era of history you studied, while taking a break from studying.
Colonization and Settlement- Age of Empires III
 An RTS (real time strategy) with some turn based qualities. Age of Empires III will teach you not only how to command small regiment sized soldiers, but also how an empire grows, the trials and tribulations of managing an inter-continental superpower, and it will teach you respect for non-combat roles in a war-time economy.
American Revolution- Assassins Creed III
Hailed for its historical accuracy, the Assassins Creed series focuses on an ageless conflict between two secret organizations, the Templars and Assassins. This particular episode will have you playing the life story of a Native American Assassin who witnesses the Boston Massacre, and even fights for the revolutionaries at Lexington and Concord, and Breeds (Bunker) Hill, all while rubbing shoulders with American classics; George Washington, Benjamin Franklin, and even Samuel Adams.
National Expansion- The Oregon Trail
Every kid who's been in public elementary school has played The Oregon Trail. It's a classic random and merciless game where no matter how hard you tried, no matter how far you got, no matter what combination of supplies you buy, you always seem to die of dysentery along the trail. Despite the unexpected deaths, the game manages to capture the adventure and desperation of Sodbusters and Homesteaders alike who made the trek out to the west.
Civil War- The History Channel: Civil War, a Nation Divided
Though this game is far from good quality, the History Channel packs a ton of information into a 10 hour saga. You'll see combat from both sides, North and South, in most major conflicts. From Antietam and Gettysburg to Vicksburg and Chattanooga, each battle prefaced with a breakdown of each sides movements and where contact was initiated.
Industrial Revolution- BioShock Infinite
A true marvel of digital art, Bioshock Infinite is set in an alternate reality of the late 19th century, yet still manages to capture the racism towards African Americans and strife of industrial laborers which was very real to the time period.  
WWII- Medal of Honor: Airborne
 Experience some of the largest military battles and movements of WWII jumping from the sky as a paratrooper in Medal of Honor: Airborne. Though maybe not the most critically acclaimed or well know WWII shooter, Airborne is great for learning about points of major American involvement in the war. The D-Day jumps and Operation Market Garden are just two examples of the action you'll be immersed in.
Cold War- Call of Duty: Black Ops
Slog through the jungle and repulse the North Vietnamese assault on Saigon during the Tet offensive as S.O.G. units acting on CIA commands throughout Vietnam in this seventh installment of Call of Duty. Between attempting to assassinate Fidel Castro during the Bay of Pigs fiasco, being captured and sent to a Russian prison camp, meeting with McNamara and President Kennedy and not knowing whether or not you're a Russian sleeper agent; the player begins to truly understand just how crazy the cold war was. Call of Duty: Black Ops does justice to the time period with a wide range of content and a truly stressful atmosphere.
Don't be afraid to pick up a controller when your brain starts feeling muddled, though you definitely shouldn't have enough down time to play through all these games, you should be able to get through one, maybe even two depending on how "intensive" your studying is.