Water bottles and tumblers are a major staple for all students who want to stay hydrated throughout the day without being wasteful. Popular beverage containers include glass, BPA-free plastic, stainless steel bottles, mason jars and more. This article will help you choose a great quality water container. Also, did you know that Foothill has a filtered water machine found in Spirito Hall? It is motion censored and tells how many plastic bottles we have saved from being used. Our school already has over 5,000. This is a great "hydration station" for you to fill up your new water bottle.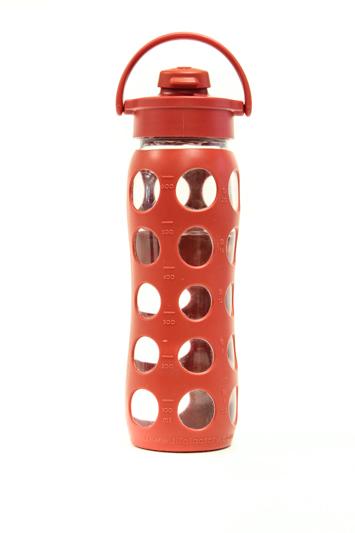 Glass: Choosing a glass water bottle can be tricky. Although it is the safest material with no chance of container chemicals, it is easily breakable. So, finding a glass bottle surrounded with plastic protectant is a solution if you want to have a glass bottle with a less chance of breaking. Glass water bottles are also great because they are reusable and stay away from plastic products. The newer brand Lifefactory has great glass containers under $30 in a variety of different colors with polka-dots on every bottle.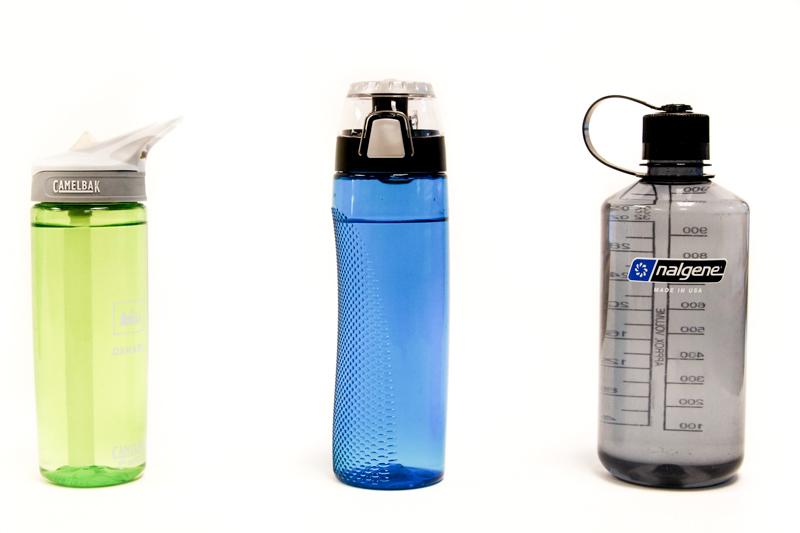 BPA-Free Plastic: Plastic water bottles are very common and are the most affordable when looking for a water bottle. This bottle is BPA-free which means you can have the durability of a plastic water bottle without the chance of harmful chemicals being secreted in your water from the container. The brand Contigo is very popular with its fully functional Autospout straw or Autoseal lids. The Autospout is a flexible straw for easy drinking without having to tilt your head to drink and the Autoseal being a one push button for easy and quick access to water. Contigo also comes in dozens of colors, which is great if you want options while choosing your water bottle. Another BPA-free water bottle brand is Nalgene. Their bottles are very simple with a twist-off lid and come in simple gray or bright neon colors. Nalgene and Contigo are reliable water container brands and their bottles range from $12 to $30.
RT @bwadford: Nalgene bottles are the best. – We agree!

— Nalgene Outdoor (@NalgeneOutdoor) January 8, 2014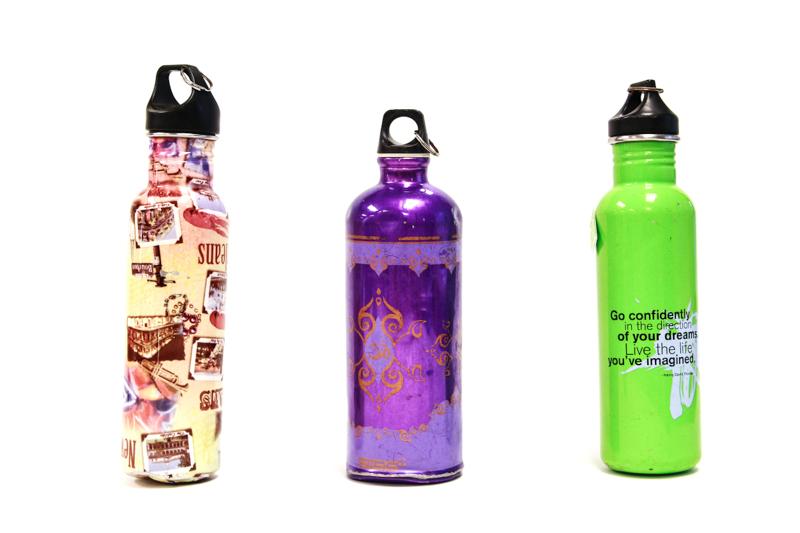 Stainless Steel: Stainless steel water bottles keep your water cold with insulation which means your beverage will stay cold over four hours which is great for long trips or hikes. Whether it has a normal twist off lid, or is a fancy insulated bottle, the stainless steel material can take wear and tear, it's great for an athlete that is always on the move. Aladdin, though a kitchen brand, has come out with great insulated stainless steel water bottles for under $20. Note: NEVER put a stainless steel water bottle in the freezer, the pressure in the bottle will make the container explode.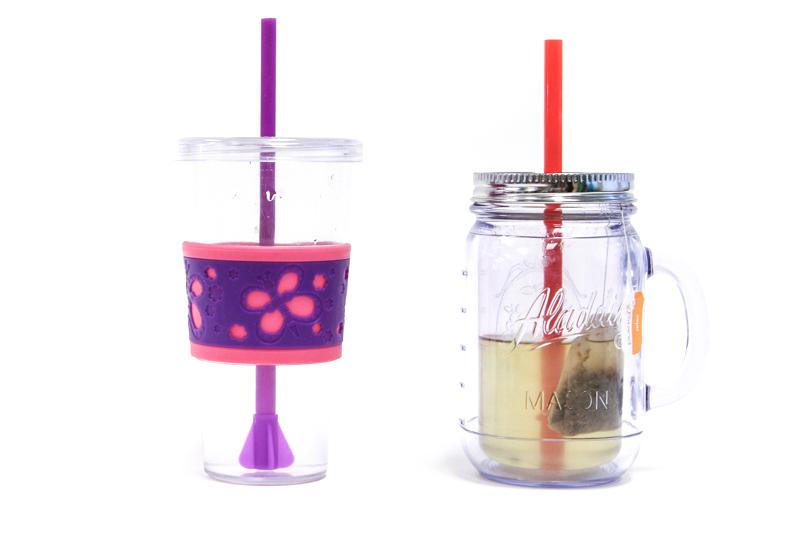 Tumbler: No, not the social media site, the beverage container. The tumbler is a container that holds beverages and is much like the design of an iced coffee cup at Starbucks. It is a cup that is usually clear with removable a straw and lid and is completely reusable. This is great for students who love to bring their iced coffee or smoothies to school from home. The tumbler is also great for tea, juice, and just plain old water. There are all different types of tumblers, some including insulation, mason jar designs, and varieties of shapes and sizes.