Don't get left in the cold: Finding your best sweater
Finally people will stop complaining about how the song "Sweater Weather" can't apply to them because it's been too warm for sweaters. Chilly weather has arrived, and it is finally both a comfortable and appropriate time to start wearing sweaters, the cuter cousins of sweatshirts. The Foothill Dragon Press explores some of the most popular kinds of sweaters so you won't be left in the cold.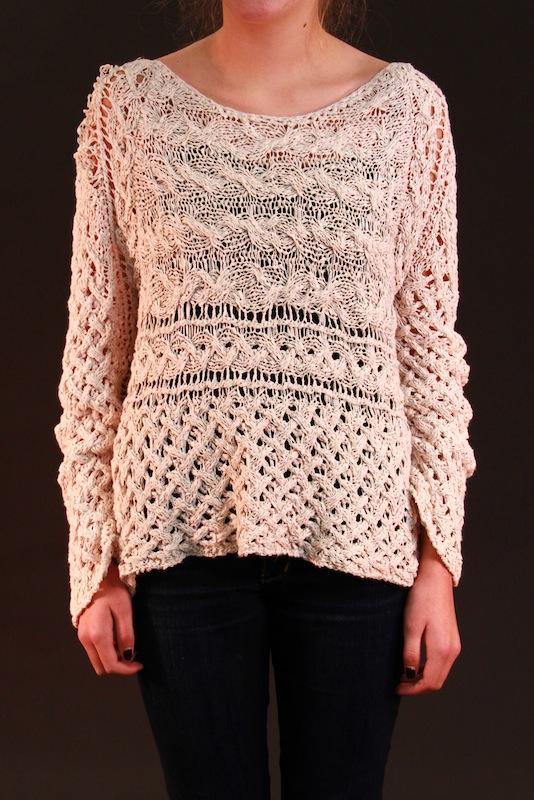 Open-knit sweater
Open-knit sweaters get a bad reputation as being "pointless" because due to the loose knit, it doesn't keep the wearer warm. This may be true, and while the widely-agreed upon purpose of sweaters is warmth, open-knit sweaters have their own special purpose: letting people wear seasonal clothes when where they live may not have "traditional" seasons. Sometimes it just doesn't feel like winter without a sweater, but as much as you want to wear one, it's just too warm. With an open-knit sweater, you can get the fall/winter cozy look without burning up.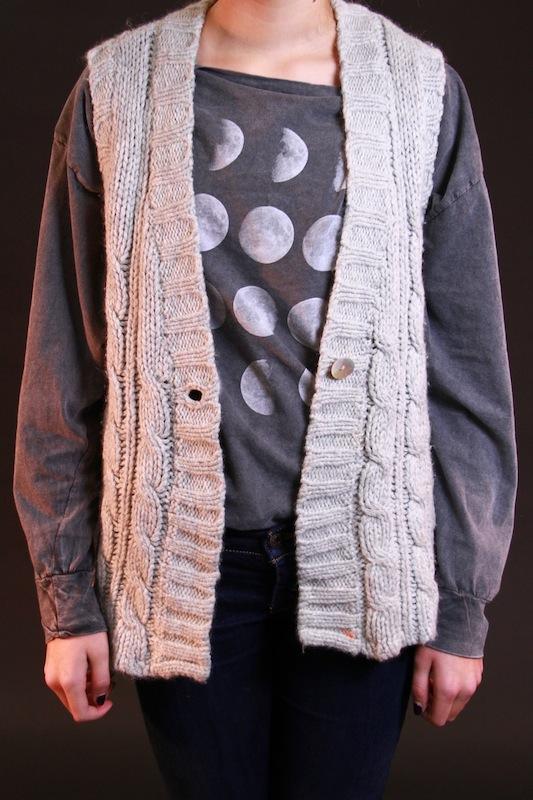 Vest sweater
Not to be confused with the sweater vest, this sweater is perfect for adding texture to an outfit. A vest sweater can be worn with a t-shirt or thin top to add a wintry look to outfits in warmer weather, or it can be worn as a layering piece that doesn't add bulk to coat sleeves on colder days.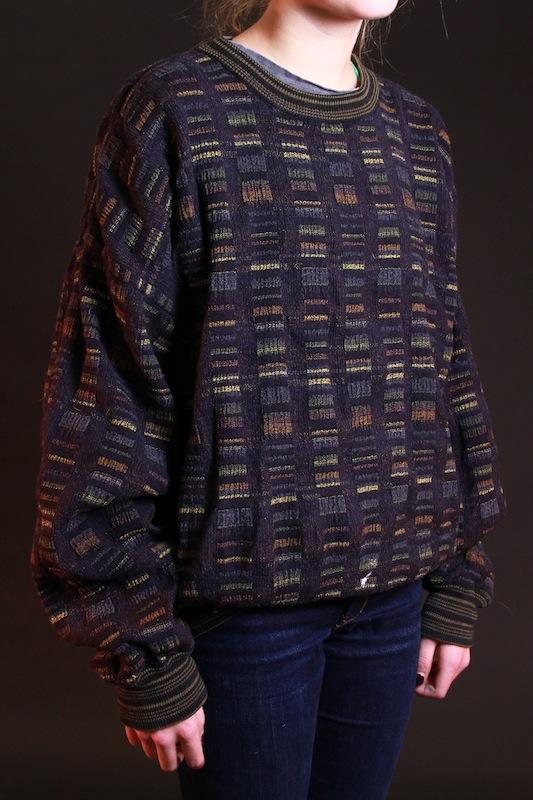 Cosby sweater
An ode to the sweaters worn by Bill Cosby on The Cosby Show (or perhaps just a more fun name than printed sweater), Cosby sweaters have been experiencing a revival lately. The funky patterns and prints have the irony of a classic "ugly Christmas sweater" without all the nonsecular seasonality. Not mention they're a sort of cross between a sweater and a sweatshirt, making them one of the coziest and most comfortable cold-weather options. Many Cosby sweaters are oversize, so leggings or skinny jeans would be a good way to contrast the bulkiness of the sweater.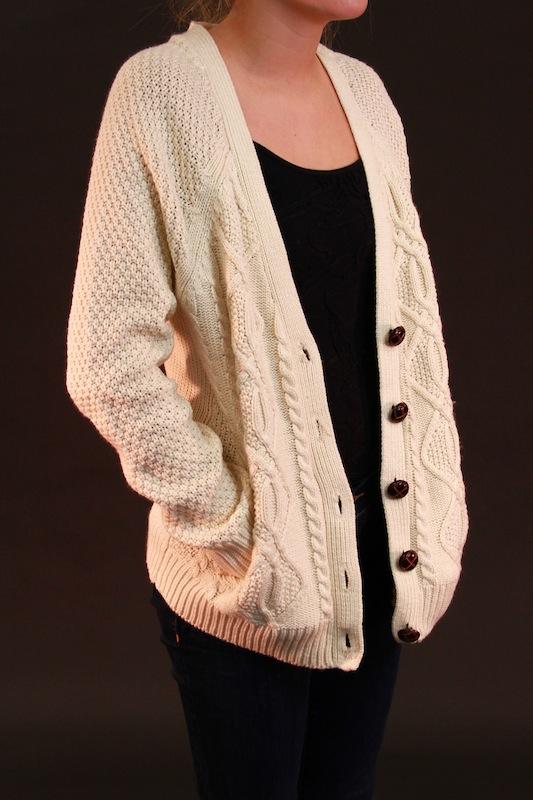 Cardigan
A cardigan is another good way to incorporate the warm, knit look in warmer weather. Cardigans are more versatile because they're more of a jacket than a shirt, a less integral part of an outfit that can be removed if you get too hot. You can go for a retro 50's look with an oversize, simple cardigan with jeans, or a preppy look with a cable knit cardigan paired with a button down or polo shirt.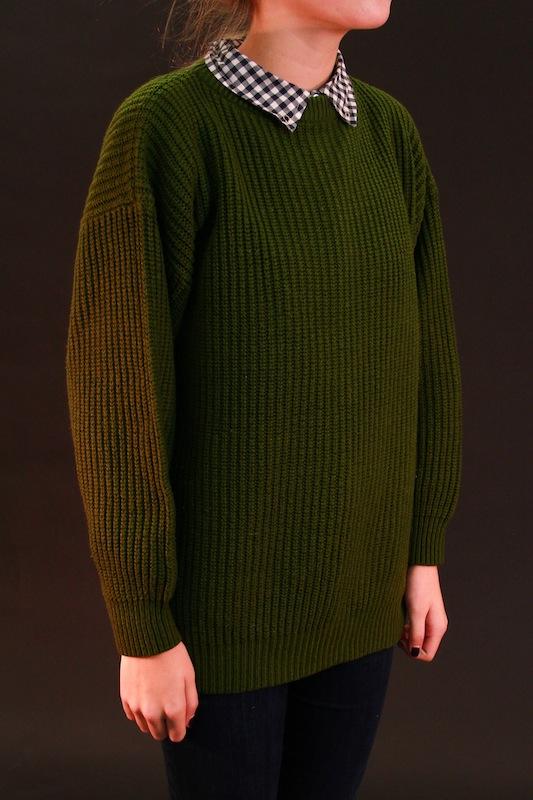 Crew neck
Another way to get the preppy look is with a crew neck sweater. Crew neck sweaters or any simple collarless sweater are closet staples that can be worn with almost anything. Originally fishermen's uniform of choice, crew neck sweaters take a collegiate turn when worn with a collared shirt underneath. But crew neck sweaters don't necessarily have to be preppy. Since they're simple, they are very versatile and can be a part of any style.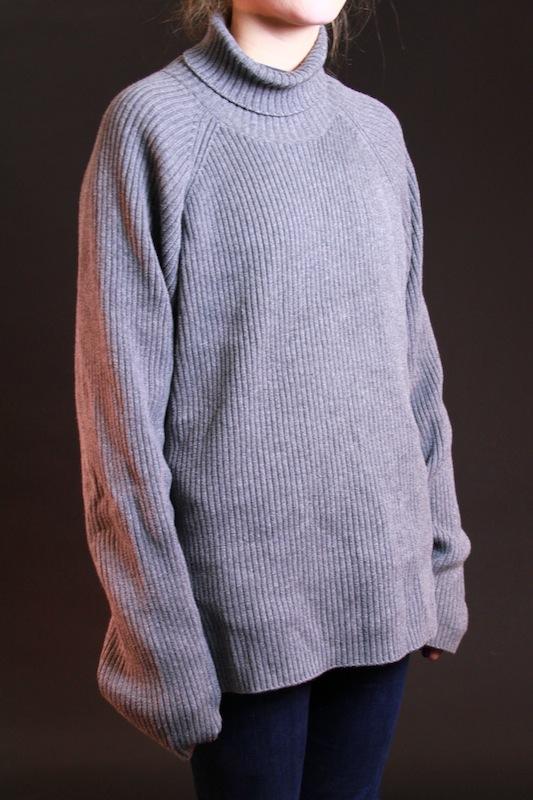 Turtleneck
Turtleneck sweaters are many people's first choice when it comes to sweaters because the unique neckline eliminates the need to wear a scarf. Turtlenecks make you feel like wearing a blanket, but look much more sophisticated. Layered under a shirt or jacket, a turtleneck can bring a 70's vibe to an outfit. Or, if worn alone, can be interpreted however the wearer wants.