Wrap-Up: Girls' water polo vanquishes Fillmore 19-0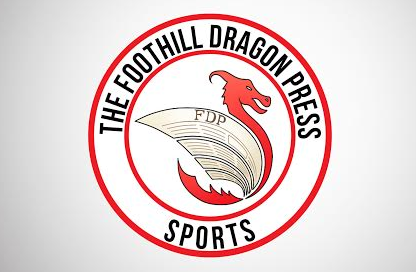 Joshua Modglin
January 9, 2016
Hang on for a minute...we're trying to find some more stories you might like.
On Friday, the girls' water polo team played an away game against Fillmore High School and defeated them with a final score of 19-0.
Junior Lezly Plahn and freshman Annika Fedde were Foothill's lead scorers of the game, with three goals each. Sophomores Abigail Massar and Maizie Anders, and freshman Sydney Roman each scored twice. Juniors Savannah Bendon, Meagan McKillican and Victoria "Mozell" Ford, as well as sophomores Lily Armstrong, Aariana Saunders, Jaina Malach, and Serefina McClain each contributed one goal to Foothill's final score.
Coach Samantha Marinaro believed that the Dragons "helped the other team understand the game better."
"There [was] a big gap between level of playing, but for the most part, they did really well and were able to control the game," she said.
During the game, Foothill junior varsity (JV) players, including Fedde, Anders and Roman, competed and replaced some of the varsity members, which made Marinaro "proud."
"We pulled up some JV players to let them get the opportunity to rise to the occasion and I am so proud on how they handled it," she said. "Good things are to come if they all keep up the great work."
Since it was Fillmore's first season of girls' water polo, Marinaro noticed how Foothill started "helping the other team."
"The girls were honestly helping the other team by telling them where to go and how to shoot," she said. "It was humbling to see my players like that."
Marinaro looks forward to Foothill facing more "high pressure situations" throughout the rest of the season.
"We're a new team this year and each player had new roles and I'm excited to see how far they can go," she said.
Foothill will play Cate School in Carpinteria at its next game on Monday, Feb. 11.