Wrap-Up: Boys' soccer falls to Santa Paula Cardinals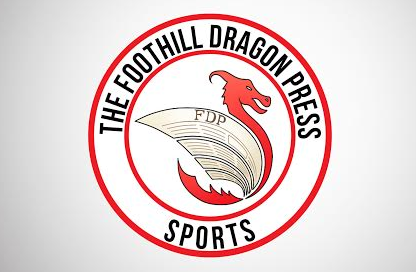 Keaton Dadigan
December 16, 2015
The varsity boys' soccer team was defeated by the Santa Paula Cardinals Tuesday evening at Ventura College 2-7.
Coach Wedderien described the gameplay as "limited."
"The boys were shown their limitations by the Santa Paula Cardinals," Wedderien said. "It was a very one-sided game on Tuesday night at the Dragon's cave."
Starting the first half, it took the Cardinals three minutes to score the first goal on a defensive error by the Dragons' right defender. However, Foothill junior Aidan Wedderien leveled the score two minutes later on an assisted throw-in by junior Noah Colby.
Strong offense kept the scoring going in the first half. Five minutes later, the Santa Paula team regained the lead with another goal. However, Aidan Wedderien leveled the score again after 24 minutes on an assist by senior Andres Coronel. The Cardinals dominated the remainder of the half, scoring two more goals and leaving the halftime score at 2-4.
The second half was all Cardinals. The Dragons had to play the final half of the game with 10 men due to multiple injuries reported by the Dragons' players.
After three more goals were scored by Santa Paula, the final score was 2-7 in favor of the Cardinals.
Despite the loss, Coach Wedderien was happy with some of his players' performances.
"Double scorer junior Aidan Wedderien receives my MVP honors," said Wedderien. "Sophomore Cole Chilcut and Coronel also had great performances tonight."
The loss brings the Dragons to a 2-2 season record. The varsity team will face off against Port Hueneme on Jan. 4 at Ventura College.