Wrap-Up: Foothill boys' soccer kicks off season with a win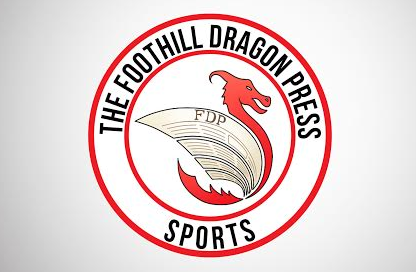 Keaton Dadigan
December 4, 2015
The Foothill Dragons soccer team started off their regular season with a 1-0 win at Nordhoff High School's home field on Thursday.
Coach Andres Wedderien was "happy" with the way his team played in the second half of the game.
"The team played really well," Coach Wedderien said. "I saw improvement."
Junior Aidan Wedderien scored the first and only goal of the game just 44 seconds into the season. Wedderien's goal went on to be the game winner.
"His goal was a terrific one-timed volley into the top right corner of the goal," said Coach Wedderien.
Aidan Wedderien's goal was assisted by sophomore Cole Chilcutt. Chilcutt headed the ball to Aidan after receiving the ball from senior Andres Coronel.  
Coach Wedderien described the gameplay by Nordhoff as "constant foul play."
Junior Kevin Waechter was the first half goalkeeper and senior Cesar Camacho was the goalkeeper for the second half.
Coach Wedderien said that the two MVPs for Thursday's game were Aidan Wedderien "because of his winning goal" and Coronel due to his "astonishing performance in midfield."
Foothill will face Rio Mesa High School on Tuesday, Dec. 8 at 4:45 p.m. The game will be their first home game of the season located at Ventura College.