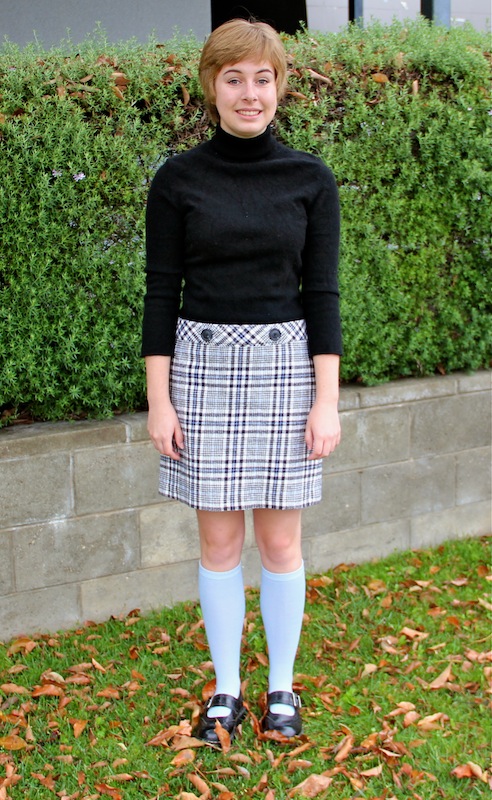 Taking big fashion risks doesn't always end successfully, but Foothill senior Lydia Nagel's fashion risks always work out in her favor, and she has cute, interesting clothes that are unique from everyone else's.
Colorful dresses and skirts make up her outfits, and she draws her fashion inspiration from past.
"I like the late sixties," Nagel said. The bright colors and floral prints of the
time period
inspire her style.
Another inspiration comes from Nagel's mother, who she said helped her to get interested in fashion.
"We kind of have the same taste, my mom buys a lot of things off of
eBay
," she said.
Nagel also finds colorful vintage clothes at
thrift stores
, including her prom dress.
"It's floor length and it's floral, it's covered in daisies and it's got a velvet bow," she described.
Another way Nagel expresses her risk-taking style is with her hair.
"When I shaved my head I felt like wearing wigs, so I bought a bunch of wigs because I was in a wig phase," she said.
Of her fashion, Nagel said, "It's not mediocre, and I don't like to be mediocre." Nagel's style is far from mediocre, and her eclectic vintage fashion incorporates all the fun of the swinging late sixties.