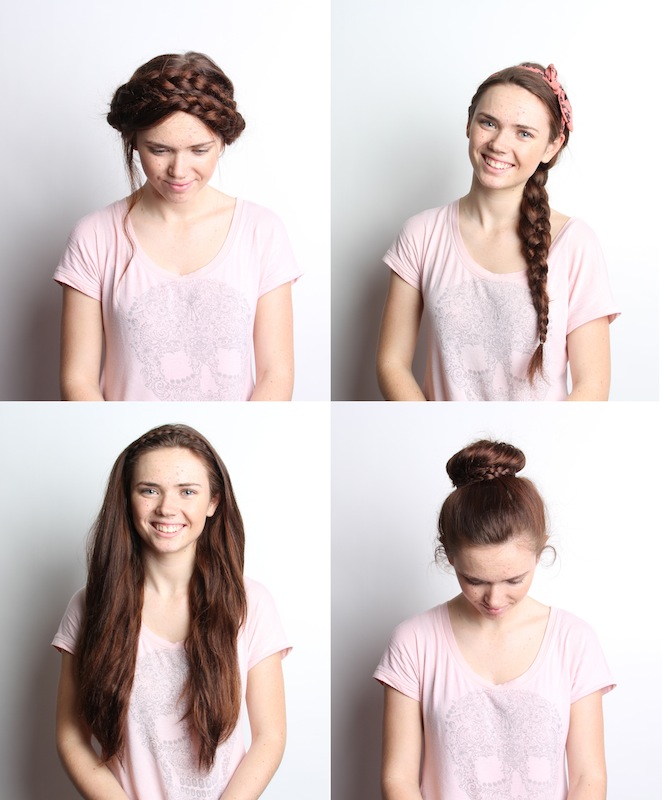 We all know that terrible feeling that comes when you look at the clock in the morning and realize you only have 15 minutes to get ready for school.
Just like junior Audrey Karbum, more likely than not, it's your hair that gets left undone.
"After taking a long time to get dressed, hair is my last priority," Karbum said.
Senior Rachel Link says that she likes to get her hair done fast for school.
"I usually go for a side braid or a top knot, they are the easiest," Link said.
It really does not have to be like this. You don't have to settle for a quick messy bun or a high pony. We have just the solution.
Here are four quick and easy braids that take less than five minutes to vamp up your everyday hairstyles for those late mornings.
Editor's Note: If you've noticed any students at Foothill with an amazing and unique style that you think deserves recognition and a feature article, send us an email with your suggestion! Please include the full name of the student and their grade, along with yours! Send the emails to: [email protected]
Four Tutorials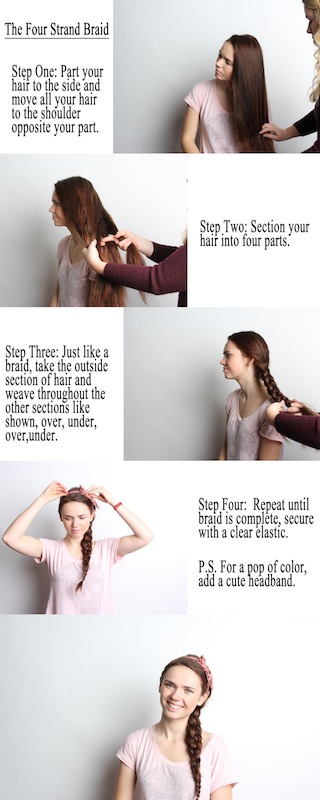 Credit: Lauren Pedersen & Felicia Perez/The Foothill Dragon Press