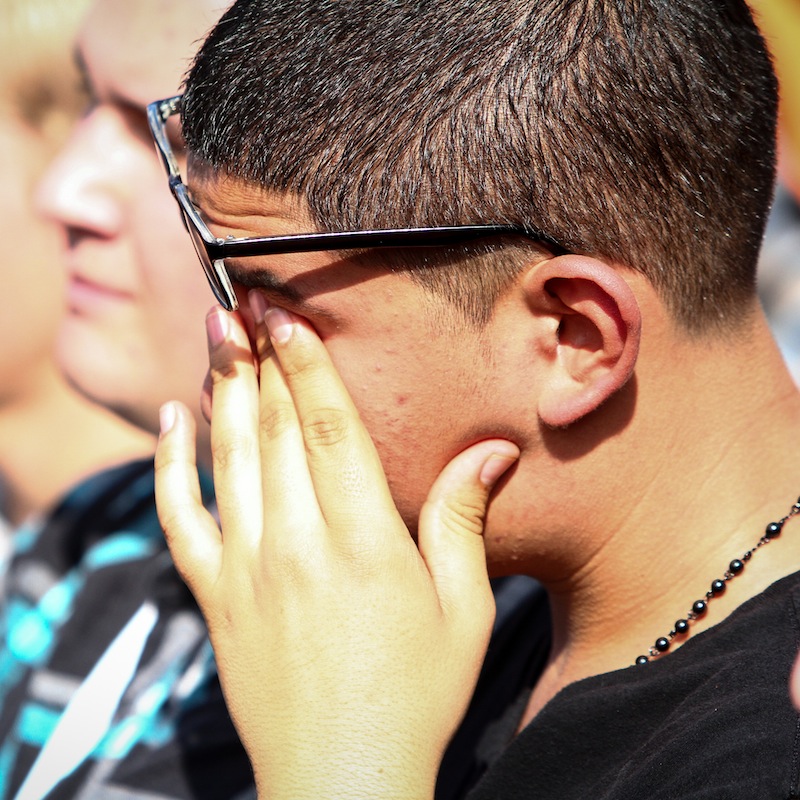 The time of the year once again has arrived in which students at Foothill are reminded of the tragedies that accompany drunk driving. Every 15 minutes one of us lost a friend or acquaintance. That someone who always stood in front of you in the lunch line was suddenly non-existent.
No matter who you are or how involved you were, you felt the love and affection from everyone on campus. Not a single day passed during the simulation when I did not feel a sense of kinship with those around me. It was almost as if a national tragedy occurred at Foothill and we were all unified as one.
As embarrassing as I am to say it, the "Every 15 Minutes" simulation was one of the few times during the year in which I felt grateful for attending this school. The fact that I attend a school which sacrifices its time and resources to educate its students about the fatal outcomes of negative actions leaves me at a loss for words. In a time when schools are struggling with funds, our faculty still makes it their priority to put us first. Across the country, where have you seen something like this? What other school in our country goes above and beyond in this regard?
A handful. That is how many.
After seeing everyone's emotional reactions I am confident that many of us, me included, have walked away from this as more well-informed individuals about the consequences of drinking under the influence. However, just because we learned something does not mean that much has changed.
The reality is that students who were already involved in this form of reckless behavior will continue to act as they have. Sure, they may stop drinking for a week, maybe a month. Heck, they may even avoid drinking and driving on an occasion. But the reality of the fact is that within a few months "Every 15 Minutes" will become a thing of the past. It won't linger in the minds of students. It will, like everything else, become a memory which rarely, if ever, resurfaces.   
In all honesty, I see "Every 15 Minutes" to be as effective as Red Ribbon Week. There is not sense of consistency or continuity. We simply learn something and then completely forget about it until the following year when these ritualistic events resurface. We do not go in-depth and learn about the ripple effects that accompany the abuse of alcohol and narcotics. We do not get a holistic view of the entire conundrum; all we have is a jaded view of the entire situation.  
From where I see it, the error in the events previously stated lies in the fact that both events are temporary. They are so rushed that no one has time to absorb the richness and depth of them. I can assure you that two weeks from now, "Every 15 Minutes" will be on no one's mind. No one will be thinking about the "car accident" we witnessed. No one will be thinking about the consequences of drunk driving or anything in that regard, especially with the holidays so close.  
In order to fix this valuable simulation I fervently believe that "Every 15 Minutes" should not simply remain being a two-day event filled with tragedy and bravado. Rather it should be converted into a year-long event filled with numerous educational simulations throughout the course of the school year. That way it wouldn't matter if it is December, March, or June; students will always have this topic on mind and they will have this level of consistency that educates them throughout their four years of high school.
"Every 15 Minutes" is not up to its full potential. Yes, it is affecting us. Yes, it is making students think twice about drunk driving, but it is not having the lasting results which it should have. If we truly want to see this program have a better effect, then we have to modify it so that it doesn't leave the mind of everyone once the simulation is over. It is only through this matter that we can ensure that students truly grasp the consequences portrayed in "Every 15 Minutes" and the ripple effects they have on their family's sad futures.