Wrap-Up: Girls' volleyball defeated 1-3 in second round of CIF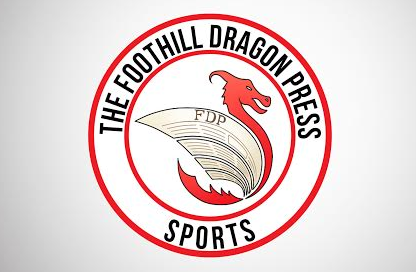 Girls' volleyball players, families, and friends gathered in the Ventura College gym for the second round of CIF on Thursday night. The Dragons competed against Century High School and lost 1-3 with individual set scores of 28-26, 15-25, 21-25 and 22-25.
Coach Chip Tarleton felt that the team was "not quite up to the standard they've played in previous matches" but that the fans were "great."
"We had another great turnout from the school and community but we just didn't have all 10 players rowing in the same direction," Tarleton said.
He thought that the team struggled with their "inability to adapt to what the other team was doing."
Although the team had challenges, Tarleton believes that the team "fought the whole match" and has improved.
"I feel very good about the progress the program has made these first [two] years. […] We were 3-9 in league last year and 10-2 this year," Tarleton said.
Core Athletic Program Coordinator Anthony Unchangco thought that the team played "really well" and that they "show a lot of promise" for the program in the future.
Unchangco also felt that the fans were "great" and that the fan section has increased since last season.
"The fan section is great, actually. You know, compared to last year where […] it was our first year and the fans weren't as numerous," Unchangco said. "And on Tuesday's game and [Thursday's] game […], they really packed the student section and they're just energetic."
Tarleton hopes that the team will "keep their heads up."
"They've accomplished a lot and they have much more potential to meet," Tarleton said.